BD Biosciences flow cytometry reagents truly reflect our scientific leadership in flow cytometry innovation and our 45+ years of dedication to providing high-quality products. Our comprehensive reagent portfolio includes clinical diagnostic testing kits, kits for innovative new approaches to clinical research, and single-color reagents for research, clinical research, or lab-developed testing. These tools are here to support you through every step of your lab's workflow and enable you to tackle the varied challenges presented to your laboratory.
Clinical Diagnostic Reagents
Take advantage of our complete and flexible offering—an extensive portfolio of high-quality IVD and ASR reagents optimized for a variety of clinical applications to provide reliable and consistent results
Choose from a broad selection of analyte specific reagents (ASRs), multicolor cocktails and kits, and bead- and cell-based quality and process controls. Our antibodies provide the performance and lot-to-lot consistency required for high-parameter clinical flow cytometry and are optimized to work with our trusted and time-tested flow cytometers. Contract manufacturing of high-volume panels that have been independently designed and validated by customer laboratories for clinical use are also available as custom solutions.
Learn More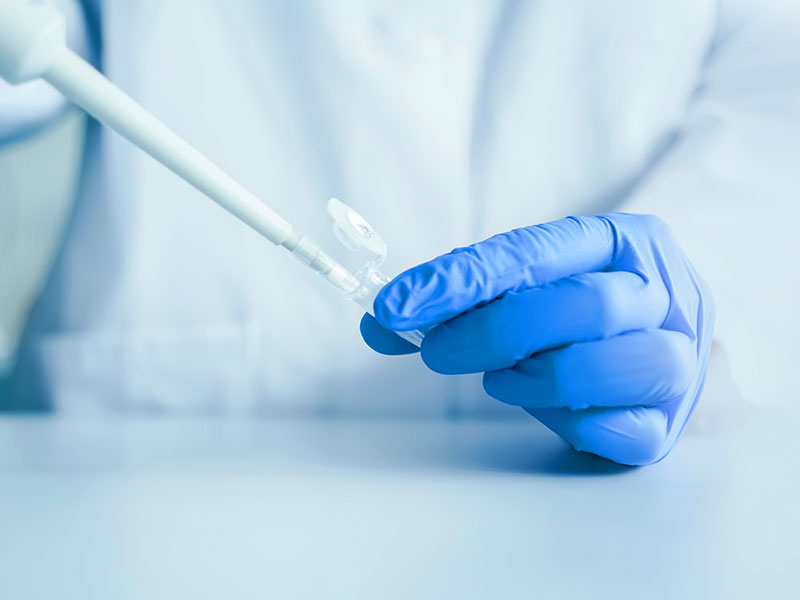 Clinical Discovery Research Reagents and Small Batch Reagents
Investigate our Clinical Discovery Research Reagents—supporting clinical discovery and research across a range of applications
Discover how our offering enables clinical research applications such as lymphocyte activation, human disease immunophenotyping and cell antigen quantitation. Multicolor cocktails, single-color antibody reagents, buffers and supporting reagents, including small batch products—manufactured under good manufacturing practices (GMP) for the lot-to-lot consistency you expect for your clinical research experiments. Our preformulated and performance-optimized Small Batch Reagents leverage BD Horizon™ Dri Technology to eliminate manual pipetting and are consistently used in a variety of clinical research trials and applications.
Learn More
Research Reagents
Expect high quality and performance every single time—our comprehensive research reagent portfolio offers you the flexibility, convenience and quality needed to power your flow cytometry research
Find trusted reagents that are best suited for your application. From single-color antibody reagents, cell function dyes, buffers and controls to multicolor antibody kits and cocktails, our broad offering can cover your experimental needs. If you need customized options, we offer custom solutions as well. With 45+ years of expertise in flow cytometry and the variety of educational tools we provide such as the Interactive Cell Map, we can help advance your research to the next level.
Learn More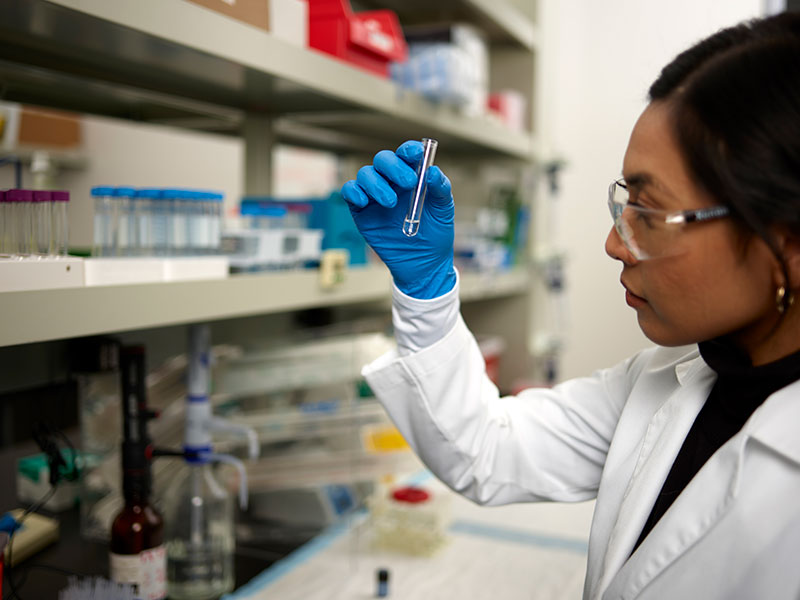 Our History and Leadership in Flow Cytometry Reagents
BD Biosciences pioneered and established flow cytometry as a powerful and widely used technique for characterizing and analyzing previously unattainable cell populations and subsets
At BD Biosciences, we strive to equip you with comprehensive and trusted solutions to successfully advance your endeavors. We have remained respected in this field for over 45 years, not just because of our technical expertise, but because of the innovations and continuous improvements we have made in close collaboration and consultation with customers like you.
An extensive portfolio of reagents for all parts of your flow cytometry workflow and for a range of applications, from clinical diagnostics to research—all from a single source with a global footprint
Our flow cytometry reagents work with an array of flow cytometers—in terms of laser, fluorescent label and clone compatibility—to enable you to discern the exact cell subpopulations you need with excellent clarity and performance. Our breadth of offerings also enables you to choose the reagents and combinations of products required for your entire workflow, all from a single source, saving you both time and effort. Our global supply chain and distribution network enables us to cater to the various needs of our customers all around the world.
Our reagents are developed using cutting-edge technology, are tested rigorously and offer high-quality and performance  
BD Biosciences flow cytometry reagents and their components are meticulously tested for quality control, and as a result, boast delivery of high-quality and reliable results.
The quality of our reagents, combined with our technological expertise and close collaboration with customers to continuously improve our products, has enabled us to support the advancement of science on a global scale and usage in clinical research trials.
Our BD Horizon Brilliant™ Fluorochromes, including the first-ever UV reagents, are unique polymers of very bright and photostable dyes that enable you to resolve cell populations that were previously obscured, opening new avenues and offering deeper levels of flow cytometry analysis than ever possible before.
All our reagents are performance-optimized for our BD flow cytometers and software and informatics solutions to facilitate high-parameter flow cytometry analysis. Our custom solutions provide you with the ability to tailor your selections to suit your needs. Our exclusive BD Horizon™ Dri Technology greatly reduces variability and panels built using this technology eliminate manual pipetting and provide the efficiency you need for your clinical research applications.
Backed by extensive scientific publications and usage in a large number of clinical trials
As flow cytometry reagents trusted by scientists worldwide, BD Biosciences reagents have been extensively used in scientific publications and clinical trials.
Our immunology reagent portfolio has aided researchers in advancing the field of immunology for over 25 years. In addition, BD flow cytometry reagents have been used in a wide variety of applications, from water quality testing to COVID-19 research. Our reagents have been used extensively in oncology, hematology, infectious diseases and transplant research.
Providing unparalleled training, support and partnership  
At BD Biosciences, we believe in a strong and collaborative relationship with our customers throughout their journey. We provide educational support, such as our flow cytometry panel design resources, that help you tailor your panel for your research experiments.
In addition, we offer several resources, such as the Spectrum Viewer, Interactive Cell Map and a variety of selection tools, for easy comparison and selection of reagents.
Our extensive protocols library provides step-by-step instructions for using our reagents successfully.
In addition to our online tools, our application support teams are available to provide one-on-one consultation on aspects of panel design for research use and flow cytometry best practice seminars to help you optimize your panels and improve interpretation of your results.
Opening new avenues  
Together, the breadth and diversity of reagents, technological expertise and support make BD Biosciences flow cytometry reagents the preferred choice for FACS analysis. With the unique capabilities that our reagents offer, we can empower you to propel your research forward.
Report a Site Issue
---
This form is intended to help us improve our website experience. For other support, please visit our Contact Us page.
Form Submitted Successfully