You are now leaving the BD Biosciences website. The site you are about to visit is operated by a third party. The link to this site neither makes nor implies any representation or warranty for any products or services offered on a third-party site and is intended only to enable convenient access to the third-party site and for no other purpose. Do you want to continue?
Old Browser
For the best web browsing experience, please use Chrome, Safari or Firefox, minimum versions 77.0.3865, 12.1.2 and 68, respectively.
Please Note
This page has been recently translated and is available in French now.

Solutions à façon
Explorez une large gamme de produits et services personnalisés qui bénéficient de notre expertise en immunologie, cytométrie en flux et savoir-faire en fabrication de réactifs.
Instruments personnalisés
Faites votre choix dans une gamme étendue de produits spécifiques conçus à façon pour adapter vos instruments à vos besoins en matière de recherche. Le programme SORP (Special Order Porgram)  de BD vous permet de configurer rapidement les cytomètres en flux et trieurs de cellules BD pour répondre à vos besoins précis en matière de recherche et de kits de réactifs validés.
En savoir plus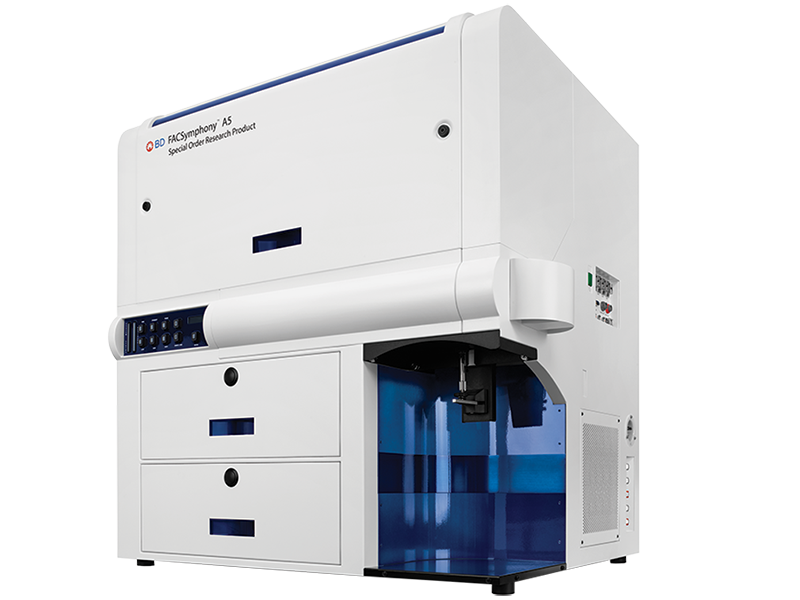 Panels multicouleurs à façon et cocktails de réactifs
Découvrez notre offre de panels multicouleurs au format lyophilisé destinés à minimiser les erreurs et le temps de pipetage manuel de réactifs. Les versions lyophilisées des panels sont fabriquées à l'aide de la technologie brevetée BD Horizon™ Dri Chroma (jusqu'à cinq colorants BD Horizon Brilliant™ dans un seul tube) et de la technologie BD Horizon™ Lyo (jusqu'à un colorant Horizon Brilliant™ dans un seul tube), respectivement.

En savoir plus
Réactifs sur mesure
Nous proposons la conjugaison de tout colorant fluorescent à tout anticorps de l'offre de BD Biosciences ou à des anticorps fournis par les clients. Des réactifs du catalogue de BD en quantités customisables, des quantités d'anticorps avec emballage adapté, la fabrication en sous-traitance, le développement de kits de réactifs sur mesure et des services pour dosages sont également proposés. Des réactifs personnalisés BD® AbSeq sont disponibles pour permettre l'analyse multiomique (protéines et ARNm) de cellules uniques.

En savoir plus
OEM
Trouvez des opportunités de partenariat comprenant des réactifs personnalisés ou en vrac, des réactifs et des dosages OEM/en revente, des licences de produit et la conception de panel avec notre équipe de techniciens adaptée à vos besoins. Des options OEM et d'octroi de licences sont disponibles.
En savoir plus
Report a Site Issue
This form is intended to help us improve our website experience. For other support, please visit our Contact Us page.
Successfully submitted.