You are now leaving the BD Biosciences website. The site you are about to visit is operated by a third party. The link to this site neither makes nor implies any representation or warranty for any products or services offered on a third-party site and is intended only to enable convenient access to the third-party site and for no other purpose. Do you want to continue?
Old Browser
For the best web browsing experience, please use Chrome, Safari or Firefox, minimum versions 77.0.3865, 12.1.2 and 68, respectively.
Please Note
This page has been recently translated and is available in French now.
Présentation
Les panels lyophilisés réduisent la variabilité inter-expériences et offrent une longue durée de conservation, ce qui en font des choix idéaux pour les études multicentriques et longitudinales. Une grande variété de réactifs et de colorants sont disponibles pour les cocktails, notamment les réactifs BD Horizon Brilliant™. Les panels lyophilisés peuvent être fabriqués avec un vaste choix de conditionnement pour répondre aux exigences des clients, notamment des tubes, des microtubes, des plaques et des flacons multi-tests.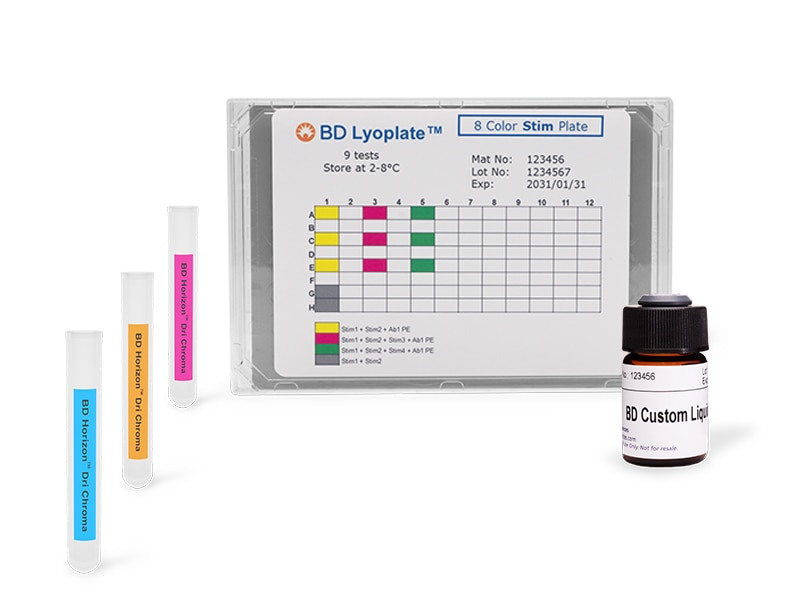 Performances
Ce cocktail lyophilisé présente des performances similaires à celles des réactifs liquides, comme le montre l'IFM pour les deux réactifs que nous avons comparés.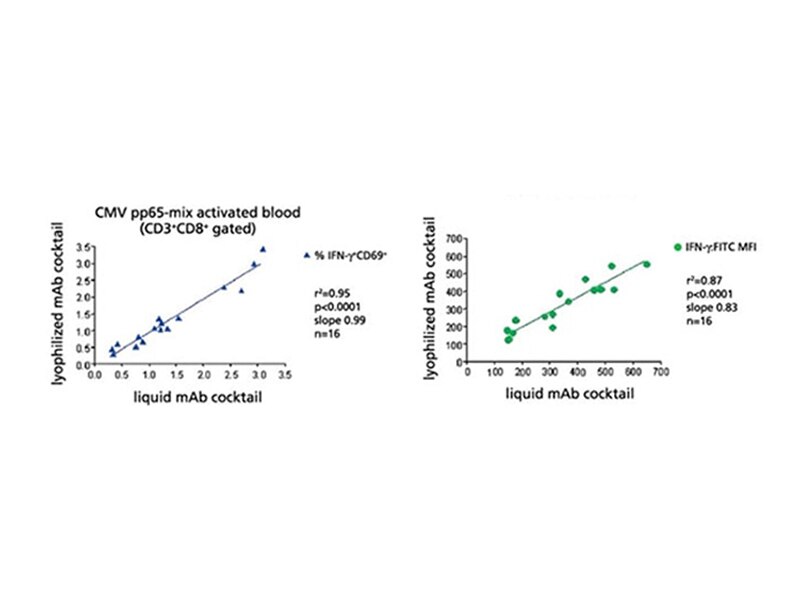 Produits lyophilisés BD supplémentaires
En plus de nos panels lyophilisés, nous proposons également des plaques BD Lyoplate™, des billes lyophilisées et des cellules lyophilisées.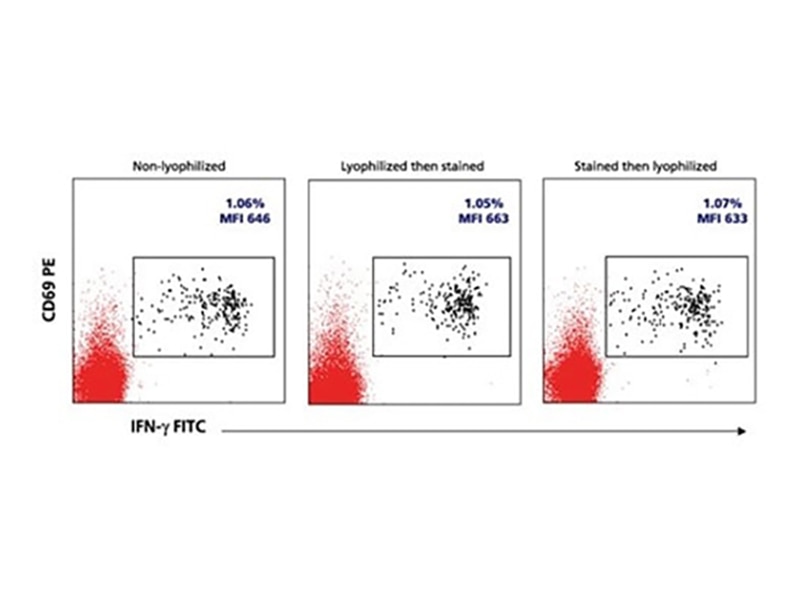 Référence
Chan RC, Kotner JS, Chuang CM, Gaur A. Stabilization of pre-optimized multicolor antibody cocktails for flow cytometry applications. Cytometry B Clin Cytom. 2017;92(6):508-524. doi: 10.1002/cyto.b.21371
Report a Site Issue
This form is intended to help us improve our website experience. For other support, please visit our Contact Us page.
Successfully submitted.