You are now leaving the BD Biosciences website. The site you are about to visit is operated by a third party. The link to this site neither makes nor implies any representation or warranty for any products or services offered on a third-party site and is intended only to enable convenient access to the third-party site and for no other purpose. Do you want to continue?
Old Browser
For the best web browsing experience, please use Chrome, Safari or Firefox, minimum versions 77.0.3865, 12.1.2 and 68, respectively.
Please Note
This page has been recently translated and is available in French now.
Avec une technologie de pointe et plus de 45 ans d'expertise, le portefeuille complet et étendu d'instruments de cytométrie en flux de BD Biosciences est conçu pour vous fournir des outils qui peuvent transformer vos applications diagnostiques, cliniques et de recherche.
Cytomètres en flux
Découvrez nos différents systèmes puissants et flexibles, ainsi que nos formations et notre assistance client
Chez BD Biosciences, en tant que pionniers de la cytométrie en flux, nous sommes fiers des performances, de la fiabilité et de la reproductibilité de nos instruments. Transformez votre laboratoire clinique en mettant à profit la standardisation des configurations inter- et intra-laboratoire avec nos systèmes de cytométrie en flux clinique et nos outils d'analyse de données créés pour être intuitifs. Faites avancer vos recherches avec nos analyseurs et trieurs de cellules, et leurs performances de cytométrie en flux multicouleur.
En savoir plus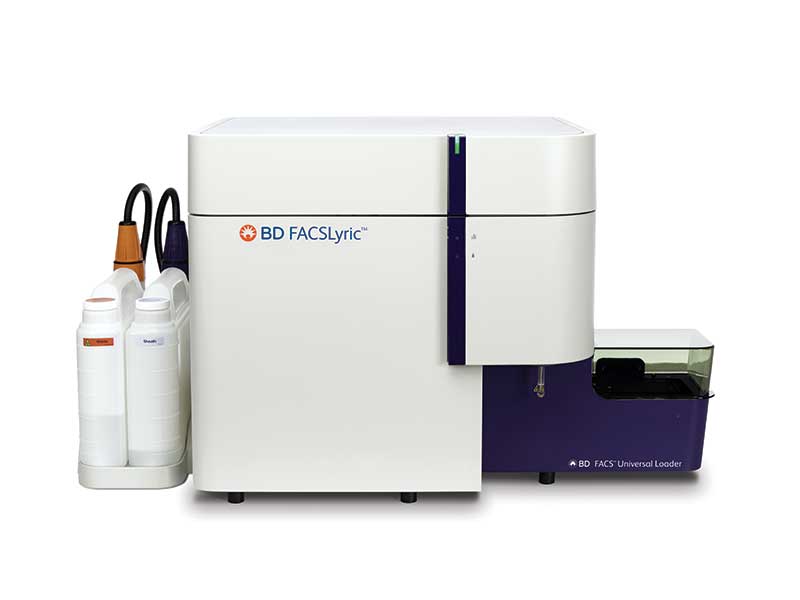 Systèmes multiomiques sur cellule unique
Découvrez la puissance de la biologie de haute dimension
Avec nos instruments multiomiques sur cellule unique, vous pouvez analyser simultanément des centaines, voire des milliers de gènes, de transcrits, de clonotypes et de protéines au niveau monocellulaire. Augmentez considérablement vos capacités protéomiques en combinant des méthodes d'analyse monocellulaire avec un séquençage nouvelle génération qui utilise des anticorps liés à des codes-barres oligonucléotidiques. Vous trouverez chez BD Biosciences les outils adéquats nécessaires pour approfondir vos recherches grâce à des approches multiomiques sur cellule unique.
En savoir plus
Systèmes de préparation des échantillons
Permettent l'automatisation et la normalisation pré-analytiques dans le flux de travail des laboratoires cliniques pour une efficacité, une cohérence et une précision accrues du flux de travail
Automatisent la préparation de vos échantillons et minimisent les erreurs et la variabilité. Partie intégrante de notre solution clinique, nos systèmes de préparation d'échantillons sont conçus pour fonctionner en association avec nos instruments de cytométrie en flux BD afin de permettre l'automatisation de plusieurs étapes manuelles préanalytiques nécessitant beaucoup de manipulations. Notre processus d'automatisation réduit le nombre d'étapes manuelles nécessaires pour réaliser vos analyses, ce qui réduit les erreurs et vous permet de gagner du temps.
En savoir plus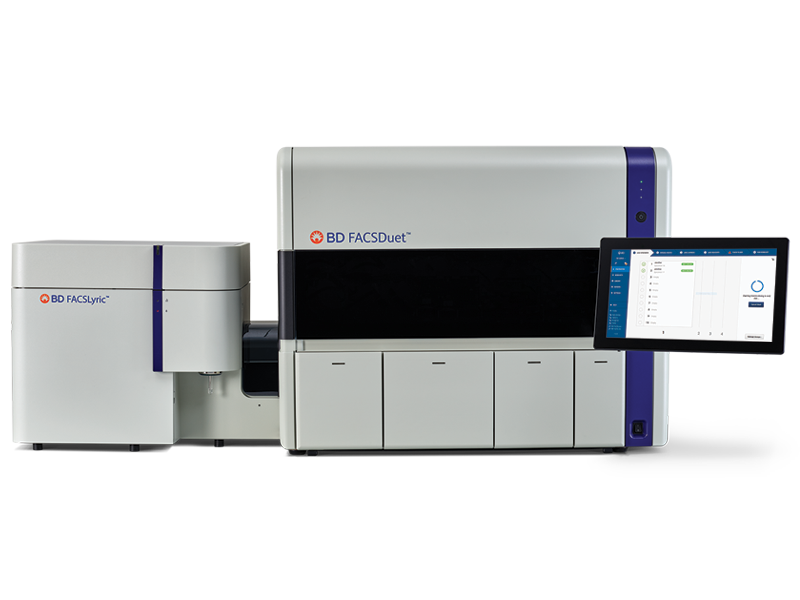 Pourquoi choisir les instruments BD ?
Report a Site Issue
This form is intended to help us improve our website experience. For other support, please visit our Contact Us page.
Successfully submitted.