You are now leaving the BD Biosciences website. The site you are about to visit is operated by a third party. The link to this site neither makes nor implies any representation or warranty for any products or services offered on a third-party site and is intended only to enable convenient access to the third-party site and for no other purpose. Do you want to continue?
Old Browser
For the best web browsing experience, please use Chrome, Safari or Firefox, minimum versions 77.0.3865, 12.1.2 and 68, respectively.
Please Note
This page has been recently translated and is available in French now.

eProcurement
PunchOut avec les solutions eProcurement de BD Biosciences pour simplifier votre processus d'achat
Qu'est-ce que le PunchOut ?
Le Punch-Out désigne la connexion entre l'environnement d'achat de votre organisation et la solution eCommerce BD. Cette solution de eProcurement stimule l'efficacité opérationnelle et réduit les coûts grâce à une consolidation des achats. Avec le PunchOut, vous réduisez considérablement le temps nécessaire pour passer des commandes, ainsi que le coût global par commande. Vous n'avez plus la nécessité de contacter un représentant commercial local grâce à la facilité de commande en ligne, directement depuis votre propre système d'achat. La solution PunchOut proposée par BD Biosciences permet aux acheteurs agréés de parcourir les produits et les informations à partir d'un site Web BD Biosciences automatiquement personnalisé pour votre établissement ; aucune connexion supplémentaire n'est requise.
Nous offrons une gamme complète de services pour la connectivité d'eProcurement. Cela inclut les liens directs entre les systèmes d'achat en ligne, la navigation dans le catalogue et les achats automatisés sophistiqués. Vous avez également accès à une expérience d'achat en ligne entièrement personnalisée qui conserve les processus d'approbation de commande existants de votre établissement.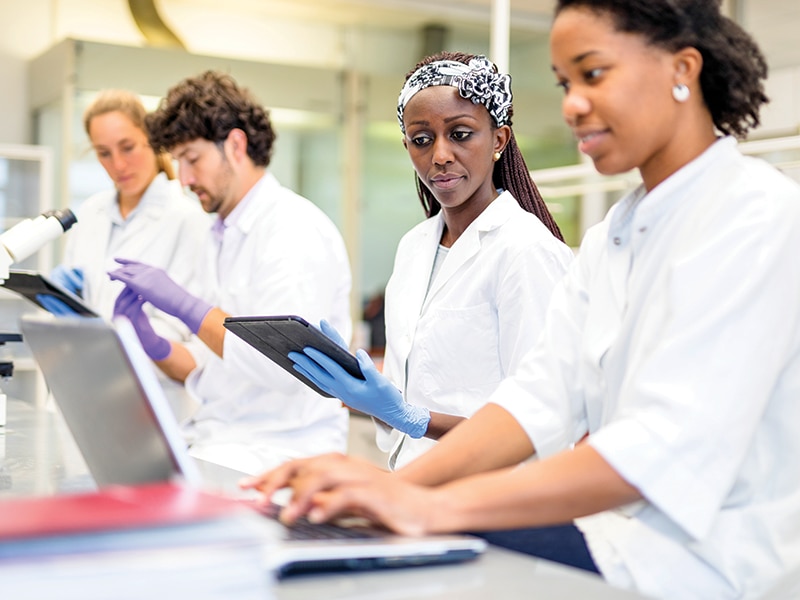 Fonctionnalités du PunchOut
eProcurement via PunchOut
PunchOut automatise les commandes directement à partir de votre système d'achat en ligne interne tout en offrant une expérience d'achat conviviale. Cette méthode permet aux acheteurs autorisés d'accéder au site Web de BD Biosciences en toute sécurité, d'obtenir les prix et la disponibilité des produits dont ils ont besoin et de transférer les informations de commande pertinentes directement dans votre système d'achat. Pour les acheteurs agréés, cette méthode offre des informations scientifiques sur les produits, la disponibilité des produits et la visibilité sur la tarification de votre établissement. Le catalogue en ligne est toujours à jour et, une fois activé, le système ne nécessite plus votre implication pour les mises à jour.
Un marketplace en ligne mis à votre disposition
Il vous suffit d'intégrer le catalogue électronique BD à votre système d'achat. Cette méthode offre une expérience d'achat conviviale, un processus d'achat efficace et un meilleur contrôle des achats. 
Bons de commande électroniques
Les bons de commande électroniques relient directement votre système d'achat au système de commande BD grâce à une connexion sécurisée, ce qui simplifie le processus d'achat et réduit les erreurs associées au traitement manuel.
Le processus PunchOut est simple et transparent pour vos acheteurs agréés internes. Les transactions se déroulent de manière fluide et en toute sécurité tout en regroupant les dépenses pour obtenir les meilleurs prix et assurer le contrôle des dépenses.


Intégration transparente à vos systèmes d'achat en ligne
La solution PunchOut est facile à mettre en œuvre et à utiliser. La solution complète est évolutive, sa mise en place et son entretien sont rentables. Une intégration transparente à vos commandes en ligne via des solutions de marketplace telles qu'Ariba™, Jaggaer™ et Oracle™ est également possible. Plusieurs formats de messages et protocoles de transaction sont pris en charge.

Nous contacter
Si vous souhaitez parler à l'un de nos experts techniques ou si vous êtes prêt à faire passer votre processus d'achat au niveau supérieur, veuillez contacter US-eSolutions@bd.com.
Systèmes d'approvisionnement en ligne pris en charge
Ariba
Market4Care
Coupa™
MRO
Epicor™
Oracle
ePlusB2B
PeopleSoft™
Exostar™
SAP™
IBM™ ShopOUT
Jaggaer
Infor™
SupplyNet
Ketera™
and more...
Inquiry
---
If you have questions related to a product or application, or would like to request samples, a quote or demo, please submit your inquiry.
*Required fields
Successfully submitted.
Report a Site Issue
This form is intended to help us improve our website experience. For other support, please visit our Contact Us page.
Successfully submitted.