You are now leaving the BD Biosciences website. The site you are about to visit is operated by a third party. The link to this site neither makes nor implies any representation or warranty for any products or services offered on a third-party site and is intended only to enable convenient access to the third-party site and for no other purpose. Do you want to continue?
Old Browser
For the best web browsing experience, please use Chrome, Safari or Firefox, minimum versions 77.0.3865, 12.1.2 and 68, respectively.
Please Note
This page has been recently translated and is available in French now.


Logiciels et informatique
BD Biosciences offre une suite de logiciels et d'assistance informatique pour l'analyse par cytométrie en flux. Du logiciel spécifique à l'instrument aux interfaces et aux outils informatiques puissants, nous vous accompagnons à chaque étape de votre analyse de cytométrie en flux.
Voir les produits
Logiciels spécifiques aux instruments
Nos logiciels dédiés aux instruments peuvent prendre en charge la configuration d'applications, l'acquisition et l'analyse sur nos cytomètres en flux. Nos logiciels certifiés CE-IVD, tels que le logiciel BD FACSCanto™ Clinical et le logiciel BD FACSuite™ Clinical, prennent en charge les applications cliniques, tandis que les logiciels BD FACSChorus™ et BD FACSDiva™, lorsqu'ils sont associés à des instruments de recherche, supportent les applications de recherche. Tous nos logiciels sont faciles à utiliser et vous aident à rationaliser votre flux de travail de cytométrie en flux.

En savoir plus
Logiciels de connectivité

Le BD FACS™ Workflow Manager est notre solution de connexion bi-directionnelle, qui permet de connecter vos instruments à votre système informatique de laboratoire (SIL). Le logiciel BD Assurity Linc™ connecte les appareils BD compatibles avec le personnel d'assistance technique BD afin qu'il puisse rapidement résoudre vos problèmes. La solution BD Remote Assist permet aux utilisateurs de BD de se connecter à distance à leurs appareils BD depuis n'importe quel ordinateur."

En savoir plus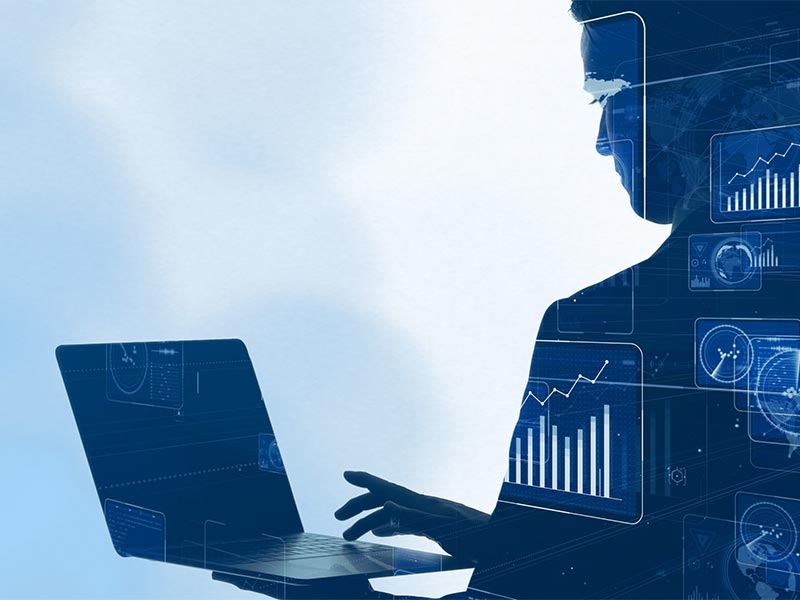 Logiciel FlowJo™ v10
Le logiciel FlowJo™ v10 pour la recherche comprend une interface intuitive, des plates-formes d'analyse spécialisées et une architecture de plug-in ouverte. Il offre un environnement d'analyse riche, facile à utiliser, polyvalent et extensible avec des plug-ins.
En savoir plus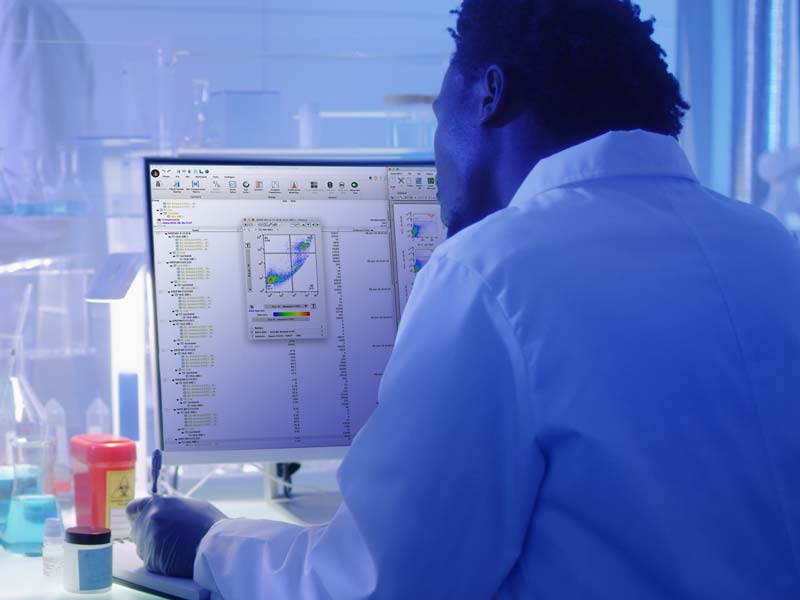 Logiciel SeqGeq™ v1.7
Le logiciel SeqGeq™ v1.7 est une plate-forme de bioinformatique indépendante des instruments conçue pour l'analyse d'expériences monocellulaires. Il comprend des fonctionnalités telles que l'analyse V(D)J, le clustering Seurat, l'inférence de trajectoire Monocle et bien plus encore.
En savoir plus
Report a Site Issue
This form is intended to help us improve our website experience. For other support, please visit our Contact Us page.
Successfully submitted.