You are now leaving the BD Biosciences website. The site you are about to visit is operated by a third party. The link to this site neither makes nor implies any representation or warranty for any products or services offered on a third-party site and is intended only to enable convenient access to the third-party site and for no other purpose. Do you want to continue?
Old Browser
For the best web browsing experience, please use Chrome, Safari or Firefox, minimum versions 77.0.3865, 12.1.2 and 68, respectively.
Please Note
This page has been recently translated and is available in French now.
Concentration Lookup 
Using BD certificates and regulatory documents to find reagent concentrations.
Instructions for looking up the concentration of test-size human reagents by searching the BD Regulatory Documents website are provided below.
Add Catalog and Lot Numbers
Once on the BD Regulatory Documents Search page, input catalog number and lot number in the corresponding fields, click  Search. Catalog and lot number information can be found on the product vial.
To search for multiple certificates, input catalog and lot numbers in their respective fields, then click  Add to List. Repeat. Once all product information has been added, click  Search.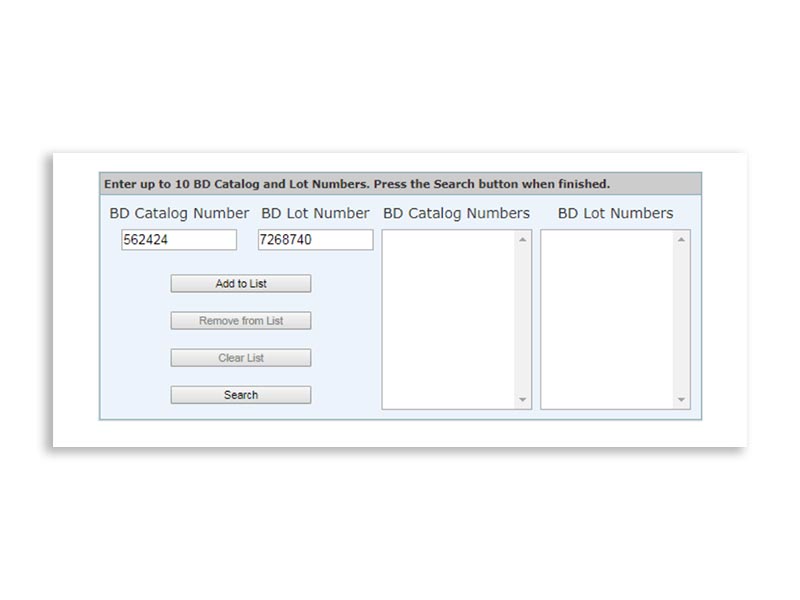 View Certificate of Analysis (COA)
In the search results, click View Certificate. This will open the certificate in PDF format in a separate window.

Find Product Concentration
The concentration of the substance will be listed in µg/test in the document.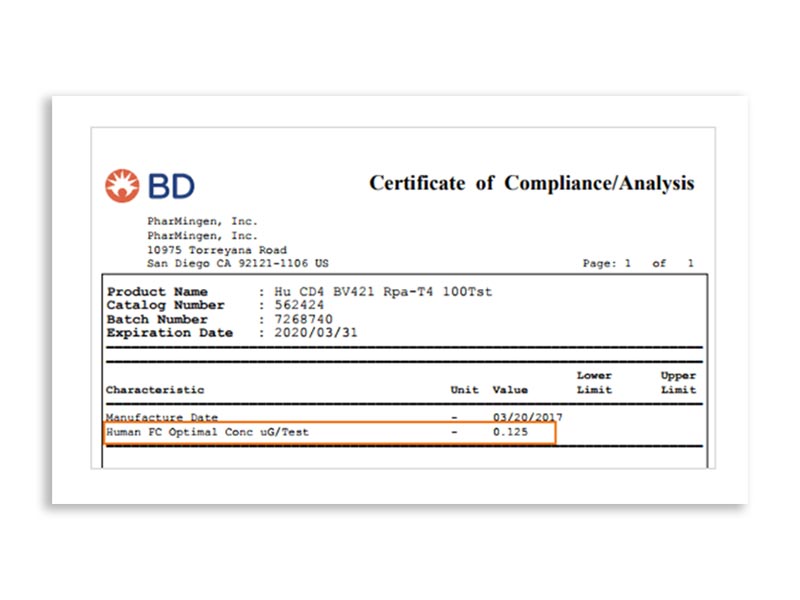 Report a Site Issue
This form is intended to help us improve our website experience. For other support, please visit our Contact Us page.
Successfully submitted.