You are now leaving the BD Biosciences website. The site you are about to visit is operated by a third party. The link to this site neither makes nor implies any representation or warranty for any products or services offered on a third-party site and is intended only to enable convenient access to the third-party site and for no other purpose. Do you want to continue?
Old Browser
For the best web browsing experience, please use Chrome, Safari or Firefox, minimum versions 77.0.3865, 12.1.2 and 68, respectively.
Please Note
This page has been recently translated and is available in French now.

En combinant notre expertise dans les domaines de l'immunologie, de la cytométrie en flux et notre savoir-faire sur la fabrication de réactifs, BD Biosciences travaille en partenariat avec vous pour développer et fournir des solutions personnalisées spécifiques à vos besoins de recherche. Nous proposons une large gamme de produits et de services à façon qui exploitent nos réactifs (humains et murins), ainsi que des outils de flux de travail et des solutions de test pour permettre les découvertes scientifiques. En plus des produits et services énumérés ci-dessous, l'exploration de nouvelles opportunités de partenariat nous intéresse en permanence.
Conjugaisons et réactifs à façon pour la cytométrie en flux
Nous sommes à vos cotés pour vous aider à obtenir des informations plus approfondies au niveau de la cellule unique en exploitant notre portefeuille de réactifs BD Horizon Brilliant™ et en fournissant des solutions de réactifs à paramètres élevés pour l'analyseur de cellules BD FACSymphony™. Nous proposons également la conjugaison de tout fluorochrome fluorescent à tout anticorps du portefeuille BD Biosciences ou aux anticorps fournis par vos soins.
En savoir plus
Panels multicouleurs à façon pour la cytométrie en flux
Fabrication en sous-traitance de panels multicouleurs pour l'optimisation de performances prêts à l'emploi, pour l'immunophénotypage et l'analyse cellulaire basés sur la cytométrie en flux.
En savoir plus
Réactifs standards en quantité personnalisables (Bulk)
Anticorps ou réactifs du catalogue BD fabriqués en quantité personnalisée et au conditionnement de votre choix. De plus, nous proposons des services de fabrication sous contrat, de développement de tests personnalisés et de kits.
En savoir plus
Réactifs à façon BD® AbSeq
Les réactifs personnalisés BD® AbSeq sont disponibles pour permettre l'analyse multiomique (protéines et ARNm) de cellules uniques.
En savoir plus
Produits et services personnalisés supplémentaires
Services de sous-traitance de fabrication, développement de tests à façon et services associés.
En savoir plus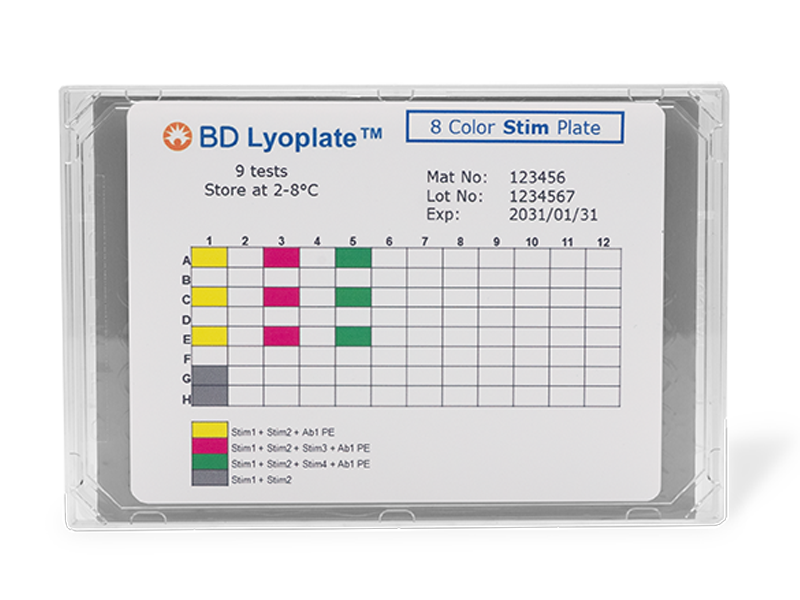 Report a Site Issue
This form is intended to help us improve our website experience. For other support, please visit our Contact Us page.
Successfully submitted.