You are now leaving the BD Biosciences website. The site you are about to visit is operated by a third party. The link to this site neither makes nor implies any representation or warranty for any products or services offered on a third-party site and is intended only to enable convenient access to the third-party site and for no other purpose. Do you want to continue?
Old Browser
For the best web browsing experience, please use Chrome, Safari or Firefox, minimum versions 77.0.3865, 12.1.2 and 68, respectively.
Overview
The compact BD FACSPresto™ System is a portable CD4 testing solution that offers a simple workflow with high precision and accuracy and ease of use. The system is designed to provide absolute and percentage results of CD4 T lymphocytes and total hemoglobin (Hb) concentration in whole blood samples. It increases and improves access to treatment and care for HIV patients by offering CD4 results from venous and capillary whole blood in 22 minutes.
Watch this video describing how the BD FACSPresto™ System helps in meeting the 90-90-90 target set by UNAIDS for tackling HIV. 
Get more information from the BD FACSPresto™ System brochure.

The BD FACSPresto™ System is simple and easy to use and requires minimal training
Simple, one-time setup
Intuitive, language-independent graphical touchscreen interface
On-board videos of key operations that provide a quick guide on start-up, testing workflow and result management 
If you request a formal training, it can be provided remotely through a webinar or other platforms or through an on-site training by a BD Application Specialist. The hands-on training takes no more than 2 hours.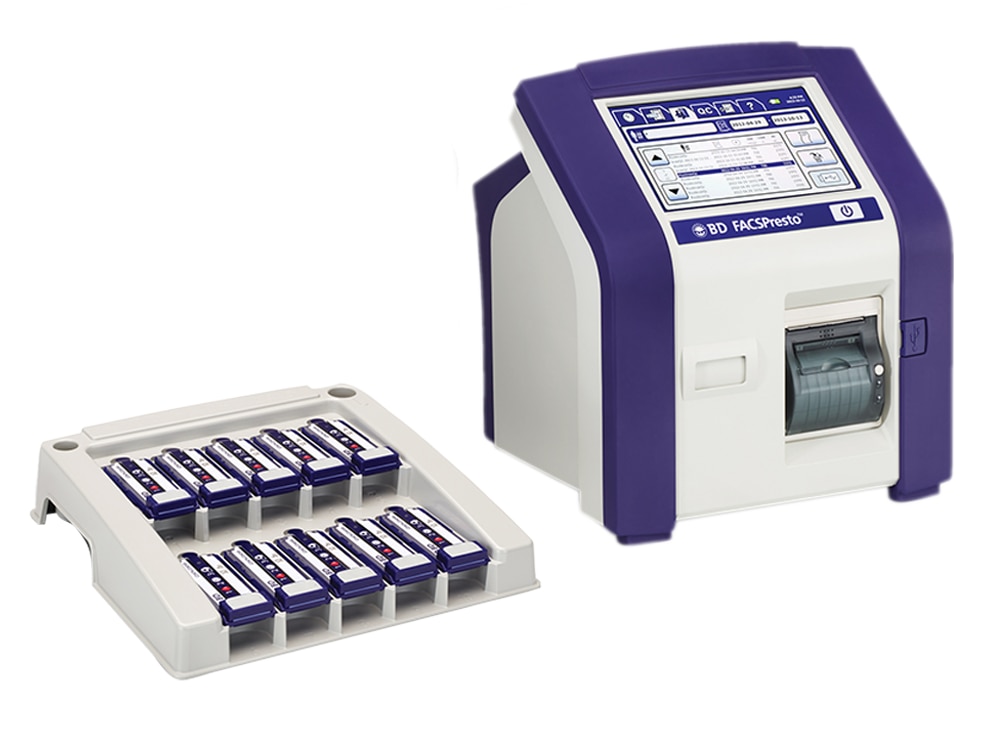 The BD FACSPresto™ System provides a simple workflow with high precision and accuracy for CD4 counting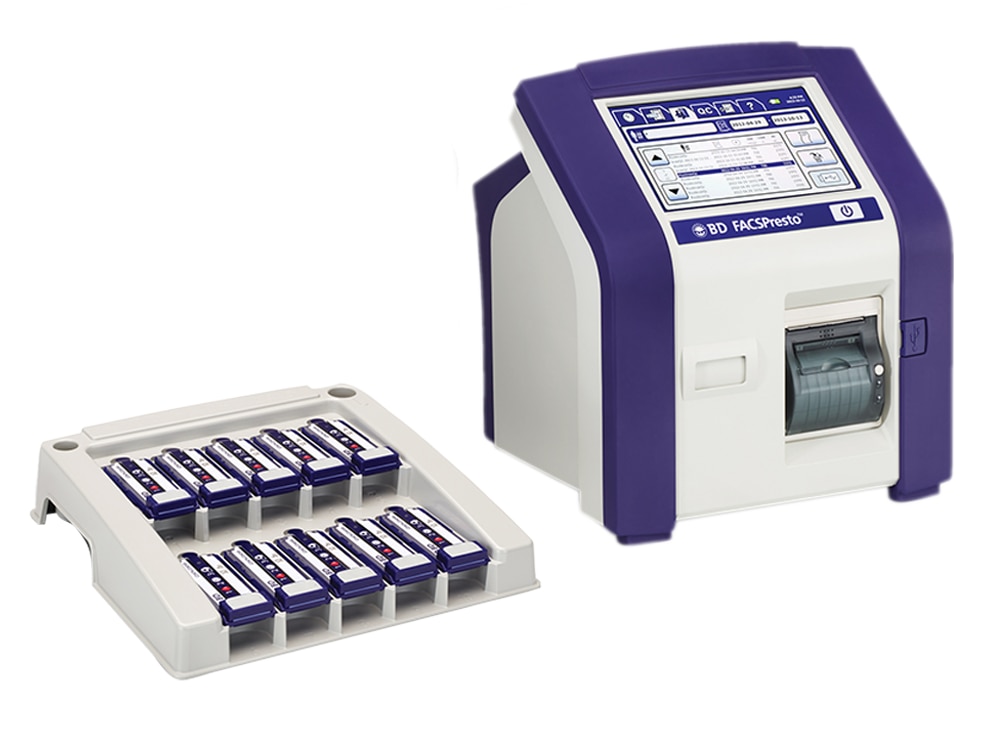 Finger stick or venipuncture draw
Single-use disposable cartridge
Incubation outside the device for high throughput
18 minutes incubation. Up to 4 minutes for reading, depending on the CD4 count in the sample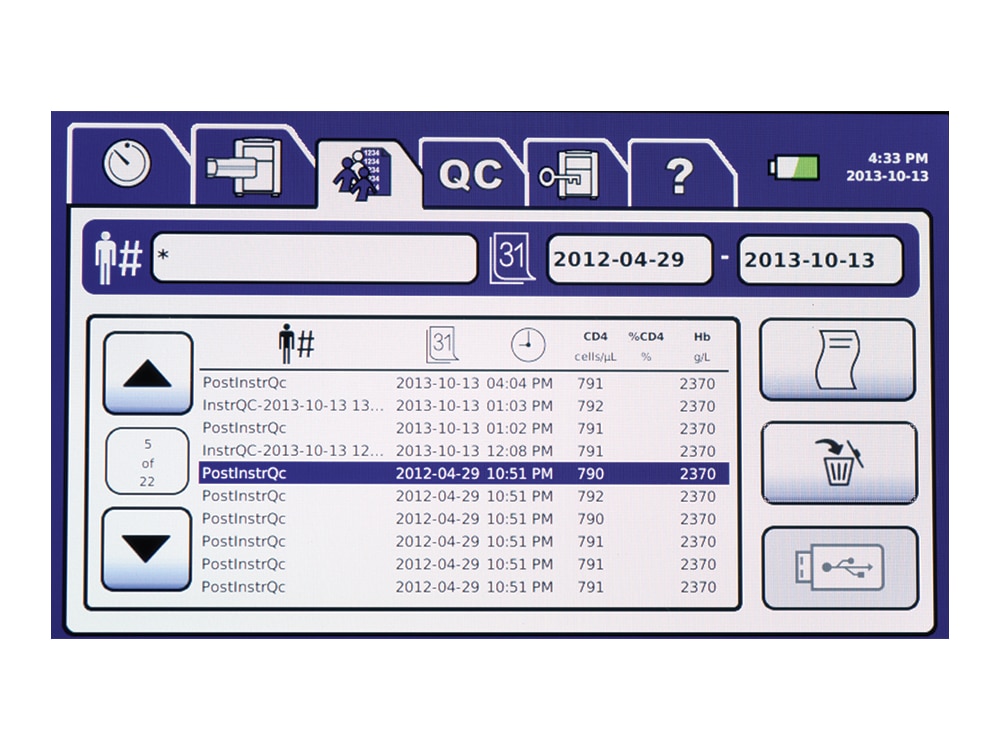 The BD FACSPresto™ System displays CD4 results on the instrument screen and enables easy storage and export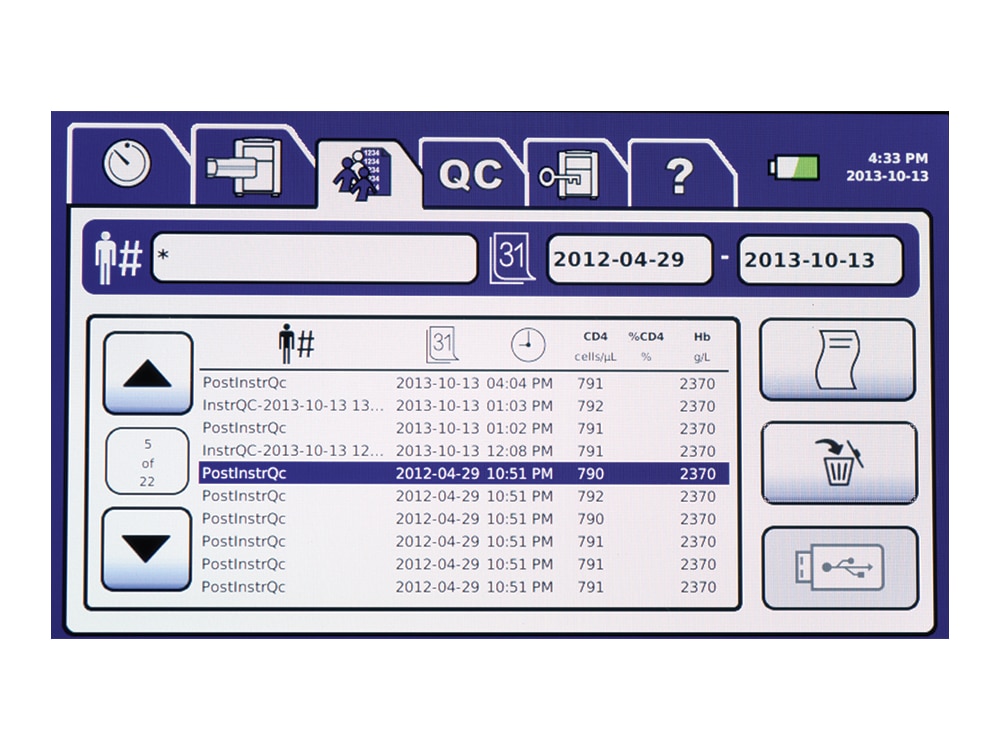 Automatic display of results that are stored in the on-board database
Results can be printed or exported to a USB flash drive
The fully integrated system provides CD4, %CD4 and hemoglobin concentration in a single test
Built-in quality controls to check system accuracy. Comparable to external controls
On-board reagent QC to check performance
Expanded menu: CD4, %CD4 and Hb concentration in whole blood samples

RESOURCES AND TRAINING
Brochure
Product Information Sheet
Technical Specifications
Request a Quote
Please fill in the following information and we will get in touch with you regarding your query.
Successfully submitted.
Report a Site Issue
---
This form is intended to help us improve our website experience. For other support, please visit our Contact Us page.
Form Submitted Successfully