You are now leaving the BD Biosciences website. The site you are about to visit is operated by a third party. The link to this site neither makes nor implies any representation or warranty for any products or services offered on a third-party site and is intended only to enable convenient access to the third-party site and for no other purpose. Do you want to continue?
Old Browser
For the best web browsing experience, please use Chrome, Safari or Firefox, minimum versions 77.0.3865, 12.1.2 and 68, respectively.

Clinical Discovery Research Reagents
For Professionals in Clinical Diagnostics
Explore our preformulated and ready-to-use BD® Small Batch Reagents. The reagents are backed by BD innovation and are informed by customer voice, collaborations and consensus guidelines. BD® Small Batch Reagents utilize BD Horizon™ Dri Technology and are performance optimized for various clinical research applications, such as immune monitoring, immuno-oncology, cell therapy research and tumor microenvironment analysis.
Choose from a wide array of antibodies, performance-optimized reagents and quality controls for your clinical discovery research applications.
| | | | |
| --- | --- | --- | --- |
| | | | |
| Monoclonal and polyclonal antibodies for various clinical research applications | Unit-sized preformulated and performance-optimized multicolor panels | Tissue dissociation reagents for gentle and effective dissociation of cells and tissues for single-cell studies | Bead and cell-based quality controls |
Single-Color Antibodies (RUO/GMP)
Explore a selection of RUO/GMP antibodies based on the specificity and dye format you need for your target. Performance-optimized reagents with antibodies conjugated to different fluorophores are available.
View Products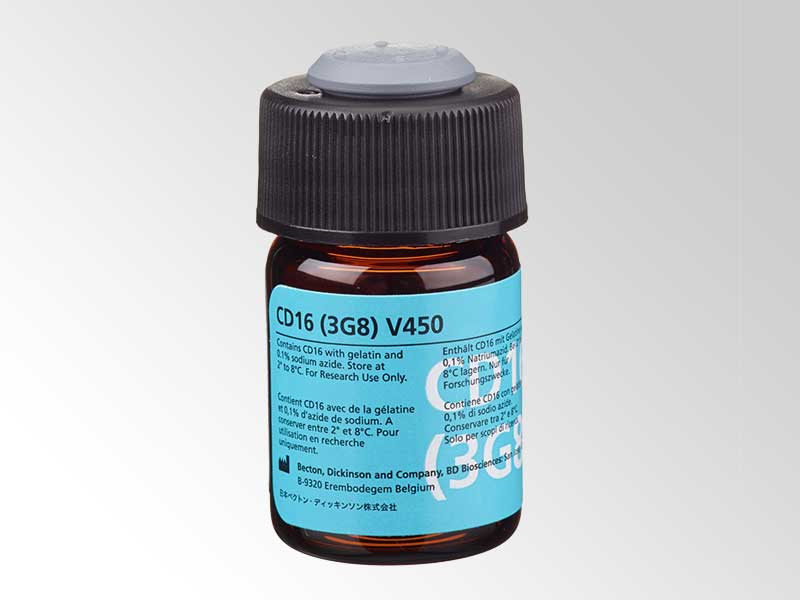 Multicolor Cocktails and Kits
Find the right combinations you need. The BD Simultest™ Multicolor Cocktails contain fluorophore-conjugated antibodies that enable the simultaneous detection of multiple antigens and immunoglobulin light chains. 
View Products
BD® Small Batch Reagents
Explore preformulated and performance-optimized reagents that leverage BD Horizon™ Dri Technology, this provides consistency and eliminates manual pipetting. Our performance-optimized multicolor panels are engineered for use in a variety of clinical research trials and applications.  BD® Small Batch Reagents include BD Horizon™ Dri Panels, such as the TBNK + CD20 Panel, Monoset Panel, Memory T-Cell Panel, Treg Panel, and Tumor and Tissue Dissociation Reagent (TTDR).
View Products
BD® Small Batch Workflow
BD Horizon™ Dri Technology eliminates manual pipetting, increasing the overall efficiency of your workflow. It also offers standardization with an all-in-one dried format, reducing variability.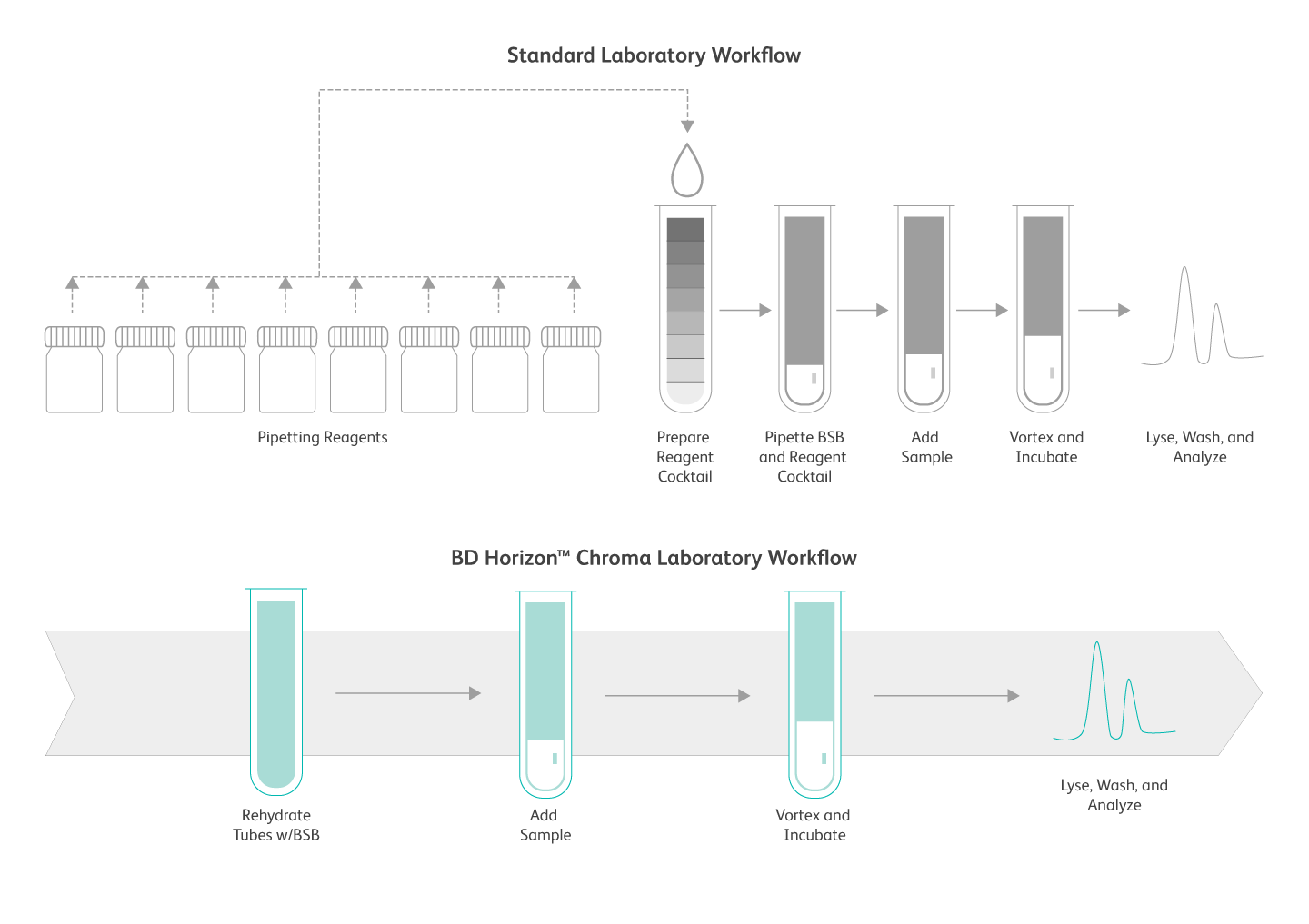 BD Biosciences offers a broad selection of clinical reagents, including analyte-specific reagents (ASRs for lab developed tests), multicolor cocktails, and kits and controls. We also offer custom clinical solutions for contract manufacturing of high-volume panels.
Report a Site Issue
---
This form is intended to help us improve our website experience. For other support, please visit our Contact Us page.
Form Submitted Successfully