You are now leaving the BD Biosciences website. The site you are about to visit is operated by a third party. The link to this site neither makes nor implies any representation or warranty for any products or services offered on a third-party site and is intended only to enable convenient access to the third-party site and for no other purpose. Do you want to continue?
Old Browser
For the best web browsing experience, please use Chrome, Safari or Firefox, minimum versions 77.0.3865, 12.1.2 and 68, respectively.

Clinical Flow Cytometry Solutions for Biopharma
Your work happens across instruments and locations—shouldn't your flow cytometry solution work the way you do?
For 45 years, BD has been a leader in flow cytometry, partnering with scientists to drive innovation and advance scientific discovery. Leveraging this experience, the BD clinical flow cytometry solution for biopharmas and CRO labs was designed to work the way you do, making collaboration and instrument standardization across labs and continents seamless.
When you're driving to be first to market, having next-generation instrumentation, software built for regulatory compliance, and reagents you can
rely on makes all the difference.
Day-to-day Reproducibility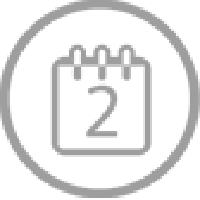 The cutting-edge BD clinical cell analyzer takes instrument reproducibility to a whole new level through a series of built-in daily performance checks that ensures stable instrument performance of <0.4% With this easy to perform daily operation, you can be confident in the instrument's ability to help maximize compatibility, repeatability, and quality from instrument to instrument, day to day, and site to site.
Standardization and Collaboration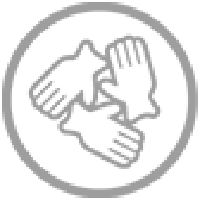 The BD clinical cell analyzer was designed with collaboration in mind. The unique assay portability feature enables the sharing and exchange of data, ideas and user-defined protocols within and across sites. We simplified instrument setup and standardization to increase efficiency and reduce the time required to set up additional instruments (download our brochure to see the data). Standardization and collaboration becomes simple and effective so that you can expedite your next milestone.
USA FDA Title 21 CFR Part 11 Compliance
The acquisition and analysis software on our clinical cell analyzer features password protection, audit trail, electronic signatures and IQ/OQ procedures that assist in supporting 21 CFR Part 11 compliance and electronic record integrity. This system has built-in controls that enable compliance with the functional aspects of 21 CFR Part 11, keeping you in line with regulatory requirements so you can focus on getting results.
Custom Panel Design Services

With BD's custom panel design services, you can experience the brilliance of a complete panel in a single tube for research and clinical search use. Our expert team of immunologists will help design and test panels to your specifications using BD's extensive catalog of analyte specific reagents (ASRs) and RUO reagents. Now you can improve your data reproducibility for longitudinal and multi-site studies by using the same reagents for all samples. The reagents can be manufactured in a variety of formats with 18-month and 12-month shelf-lives at room temperature for lyophilized and dry-down tubes, respectively. Just re-suspend reagents and add the sample — improving data reproducibility has never been easier.


Everything you need to know
about meeting CRF Part 11 compliance
Customer Testimonials
"The consistency and the regulatory compliance of the BD FACSLyric™ Flow Cytometry System's output is what really drew us to the platform. It is currently unmatched by other flow cytometers in its ability to generate reliable, repeatable results across tests and instruments—even for the most complex assays we deal with day to day. We've found it particularly beneficial for multi-parameter testing for CAR T cells immunophenotyping in immune oncology for non-clinical analysis."
Dr. Arno Kromminga
Chief Scientific Officer
BioAgilytix Europe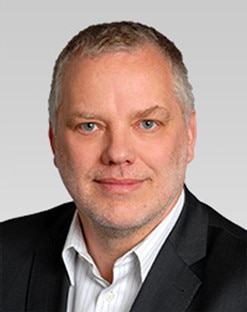 Discover
Custom Conjugates for Flow Cytometry
Conjugation of any fluorescent dye to any antibody within BD's portfolio or to customer-provided antivodies.
Learn More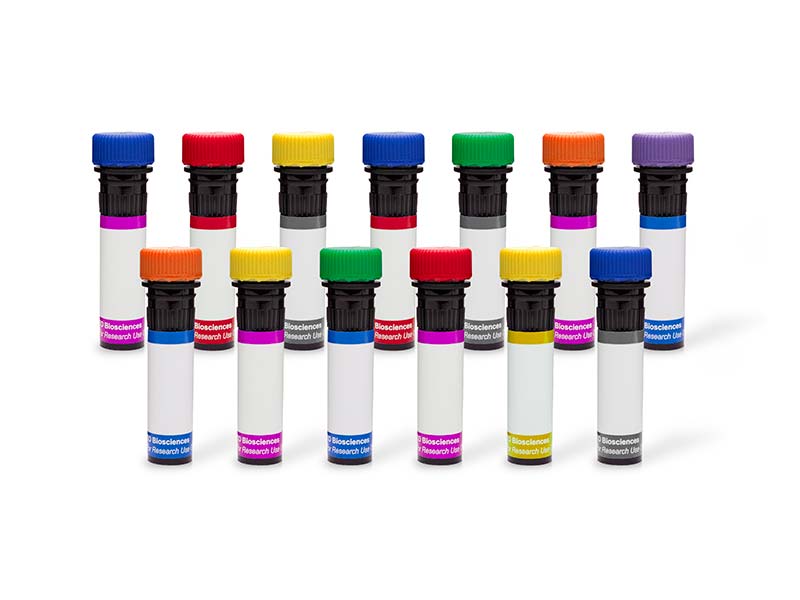 BD Horizon™ Dri Chroma Panels
BD offers contract manufacturing of pre-aliquoted, performance-optimized mulicolor panels for flow cytometry in a dried down, ready to use format. The dried multicolor panels reduce inter-experiment variability and come with long shelf lives making them ideal choices for multisite and lognitudenal studies.
Learn More
Clinical Discovery Research Reagents
BD Biosciences Small Batch (CDRR) supply clinical researchers with tools to advance their clinical discovery.
Learn More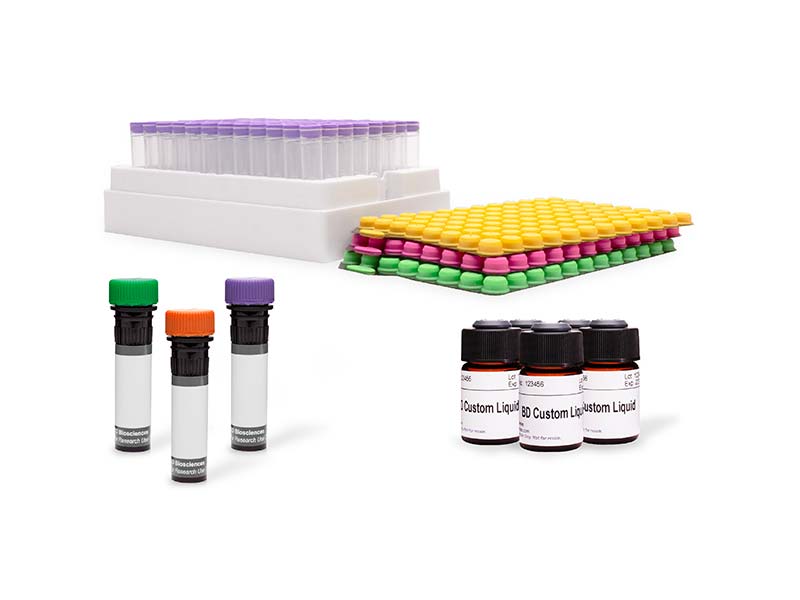 BD FACSLyric™ Flow Cytometry System
High-performance integrated solution for accurate, reliable and repeatable results across users, instruments, and sites.
Learn More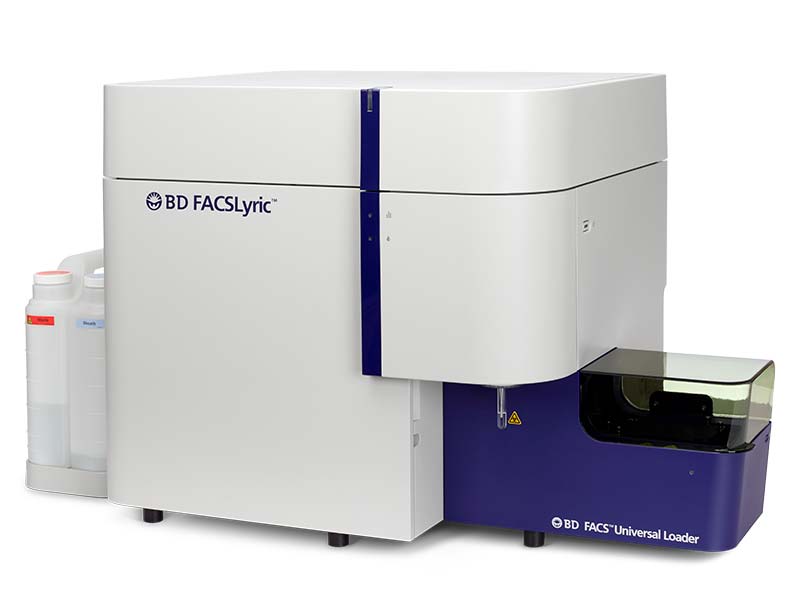 BD FACSuite™ Software
A true evolution in flow cytometry is empowered by BD FACSuite™ software.
Learn More
BD FACSLyric™ Flow Cytometer integrated with the BD FACSDuet™ Sample Preparation System
BD FACSLyricTM Flow Cytometer integrated with the BD FACSDuetTM Sample Preparation System automates the sample-to-answer process, reducing errors and limiting manual user interactions. 

Learn More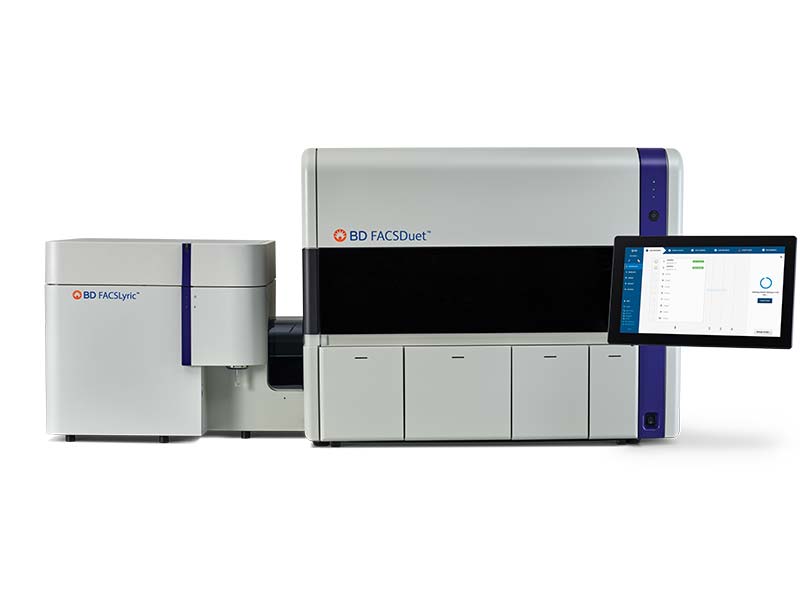 Speak with a flow cytometry expert
---
Successfully submitted.
<
References
Luo J, PhD, Wu M, PhD C Weiheng. Geographical Distribution and Trends of Clinical Trial Recruitment Sites in Developing and Developed Countries. Journal of Health Informatics in Developing Countries. 2017. https://pdfs.semanticscholar.org/042d/e04b7c6b81ceb95bd9808ea9240bce8c7139.pdf


Maecker H, Rinfret A, D'Souza P, Darden J, Roig E. Landry C. Standardization of Cytokine Flow Cytometry Assays. National Institutes of Health. US National Library of Medicine. 2005. https://pubmed.ncbi.nlm.nih.gov/15978127n/


National Institutes of Health. US National Library of Medicine. ClinicalTrials.gov. https://clinicaltrials.gov/ct2/results/details?term=flow+cyto. 2020


Report a Site Issue
---
This form is intended to help us improve our website experience. For other support, please visit our Contact Us page.
Form Submitted Successfully