You are now leaving the BD Biosciences website. The site you are about to visit is operated by a third party. The link to this site neither makes nor implies any representation or warranty for any products or services offered on a third-party site and is intended only to enable convenient access to the third-party site and for no other purpose. Do you want to continue?
Old Browser
For the best web browsing experience, please use Chrome, Safari or Firefox, minimum versions 77.0.3865, 12.1.2 and 68, respectively.

Custom Training Solutions
For Professionals in Research and Clinical Diagnostics

Training Options
For your unique training need, BD offers the following solutions.

Contact us at traininginfo@bd.com or call 877.232.8995, prompt 5 to request training that is tailored to your needs.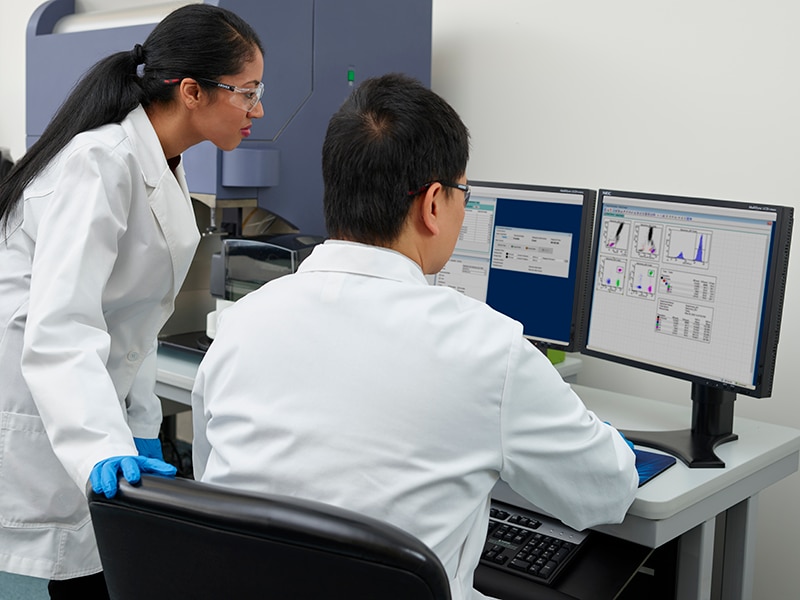 Virtual Training Consultation (Per Hour)
Get specific training and analysis needs addressed through scheduled online sessions with an expert from BD Biosciences. Pre-establish specific training topics, number of participants and duration you want in each session.
Train-the-Trainer Program
Training provided to selected individuals at your institution, who have the responsibility of training others. The training program includes best practices for delivering training, instructor guides, access to Learning@BD and time with BD training experts to help you design a training program to standardize your institution's flow cytometry training program.
Tailored Training
If none of the available training options fit your specific needs, we can help you design a tailored solution that fits your institution's training needs.
Report a Site Issue
---
This form is intended to help us improve our website experience. For other support, please visit our Contact Us page.
Form Submitted Successfully