You are now leaving the BD Biosciences website. The site you are about to visit is operated by a third party. The link to this site neither makes nor implies any representation or warranty for any products or services offered on a third-party site and is intended only to enable convenient access to the third-party site and for no other purpose. Do you want to continue?
Old Browser
For the best web browsing experience, please use Chrome, Safari or Firefox, minimum versions 77.0.3865, 12.1.2 and 68, respectively.
BD FACSVia™ Flow Cytometry System
Experience an easy-to-use benchtop solution for your laboratory
For Professionals in Clinical Diagnostics
Overview
Overview
The BD FACSVia™ Flow Cytometry System is an easy-to-use benchtop solution to help your laboratory run smoothly and efficiently.
Automated instrument QC and compensation 
Intuitive user interface reduces manual steps
Easy, low cost instrument maintenance minimizes operational costs to fit budget requirements
Remote and onsite technical service ensures proper system support
Bidirectional laboratory information system (LIS) communication minimizes potential transcription errors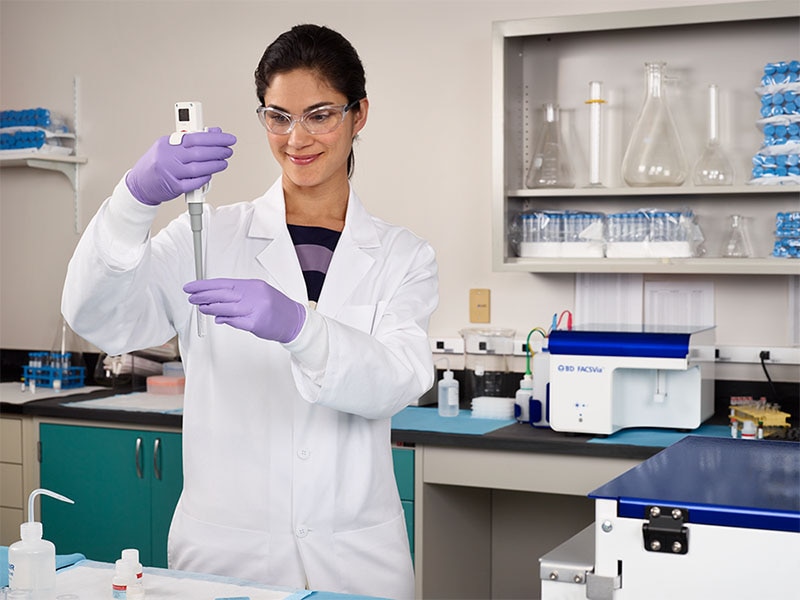 The BD FACSVia™ System: the complete solution for leukocyte enumeration in leukoreduced blood products.
The easy-to-use BD FACSVia™ System and BD Leucocount™ Kit help in identifying and enumerating residual white blood cells (rWBCs) in leukoreduced blood products.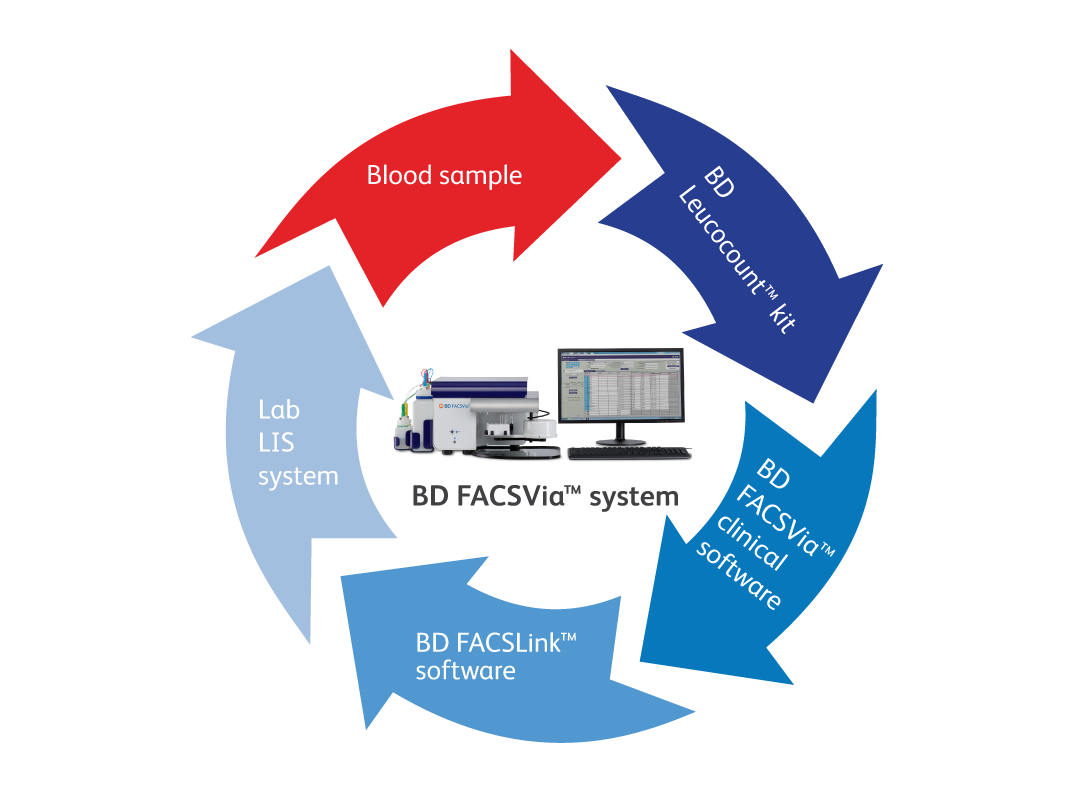 Easy-to-follow steps to use the BD Leucocount™ Kit

Resources
Report a Site Issue
---
This form is intended to help us improve our website experience. For other support, please visit our Contact Us page.
Form Submitted Successfully