You are now leaving the BD Biosciences website. The site you are about to visit is operated by a third party. The link to this site neither makes nor implies any representation or warranty for any products or services offered on a third-party site and is intended only to enable convenient access to the third-party site and for no other purpose. Do you want to continue?
Old Browser
For the best web browsing experience, please use Chrome, Safari or Firefox, minimum versions 77.0.3865, 12.1.2 and 68, respectively.

BD Biosciences offers a variety of training courses for instruments and applications to help you take full advantage of the capabilities of BD products quickly and efficiently. Courses are led by BD professionals with extensive flow cytometry experience gained in research and clinical laboratories. Courses combine theory with hands-on practice to provide participants with knowledge, skills and operational experience. We can also design a tailored training solution to fit your institution's specific training needs.
Highlights of the BD Biosciences Training Program
Our wide range of course options include hands-on instructor-led training and instructor-led virtual classrooms, as well as self-paced e-learning, videos and online webinars. No matter your preferred style of learning, we have training options to help you make the most of your scientific endeavors.

Self-Paced Courses
Explore our self-paced courses. BD offers online training resources for you to learn at your own speed and repeat as often as needed. Courses can be used for basic learning or to reinforce or refresh what you learned in class.

Learn More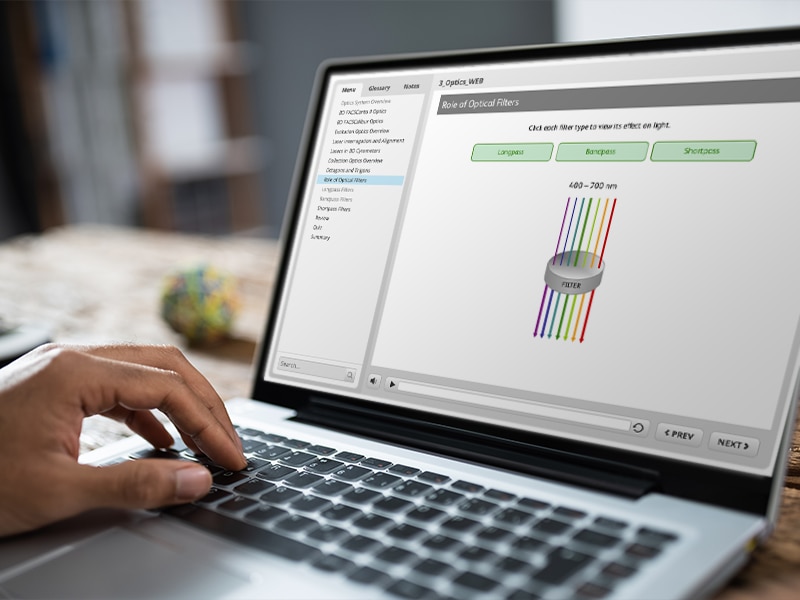 Instructor-Led Training 
Sign up for our instructor-led courses. Our professional instructors, who have diverse backgrounds from basic research to clinical laboratory experience, provide you with the optimal combination of flow cytometry theory and hands-on training to allow you to stay current with this changing technology and take full advantage of our products.

Learn More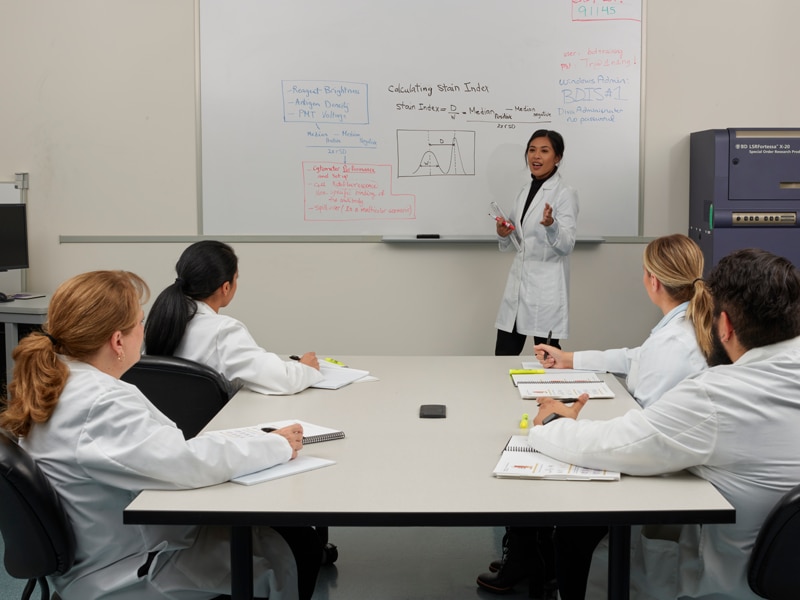 Center of Excellence
Aligned with its commitment to flow cytometry, BD Biosciences in India has established Centers of Excellence in flow cytometry through collaborative partnership with several academic institutes of repute with an aim to develop and jointly organize workshops, seminars and training programs on flow cytometry.
BD-Calcutta University CoE in Nanobiosciences
BD-CU Center of Excellence was established in collaboration with University of Calcutta in 2010 as a nodal center for flow cytometry training and education in eastern India with a special focus on developing nanotechnology related applications of flow cytometry and hi-content imaging. Center is equipped with BD FACSAria™, BD Influx™ (flow cytometer systems and BD Pathway 855 Hi-content Imaging System. Contact us on bdbindia@bd.com
BD-NCCS CoE in Stem cell research and sorting
BD-NCCS Center of Excellence was established in 2011 with an aim to develop and organize training programs on advanced stem cell analysis and sorting applications. Center is equipped with 3 BD FACSAria™, 2 BD FACSCanto™, BD FACSCalibur™ and BD Pathway Hi-content imaging System. Contact us on bdbindia@bd.com
BD-NCBS CoE in Advanced Flow cytometry
BD-NCBS Center of Excellence was established in 2008 in collaboration with National Centre for Biological Sciences  to increase awareness and build capability for utilizing flow cytometry for basic research applications through hands-on workshops for students, clinicians, medical technologists and young scientists. Center is equipped with BD FACSAria™, BD FACSVerse™ and BD FACSCalibur™ system. Contact us on bdbindia@bd.com
BD-PD Hinduja CoE in Clinical Flow cytometry
BD Biosciences (India) and PD Hinduja National Hospital and Medical Research Centre (PDHNH), Mumbai was established in 2012 to develop and organize training programs, CMEs, and workshops in clinical flow cytometry. CoE will also evaluate and standardize novel and upcoming clinical flow cytometric assays for feasibility, utility and impact on patient care; and to serve as a nodal platform for building consensus and developing guidelines for sound laboratory practices and quality assurance in clinical flow cytometry. Center is equipped with BD FACSCanto™ II.  Contact us on bdbindia@bd.com
Report a Site Issue
This form is intended to help us improve our website experience. For other support, please visit our Contact Us page.
Successfully submitted.