You are now leaving the BD Biosciences website. The site you are about to visit is operated by a third party. The link to this site neither makes nor implies any representation or warranty for any products or services offered on a third-party site and is intended only to enable convenient access to the third-party site and for no other purpose. Do you want to continue?
Old Browser
For the best web browsing experience, please use Chrome, Safari or Firefox, minimum versions 77.0.3865, 12.1.2 and 68, respectively.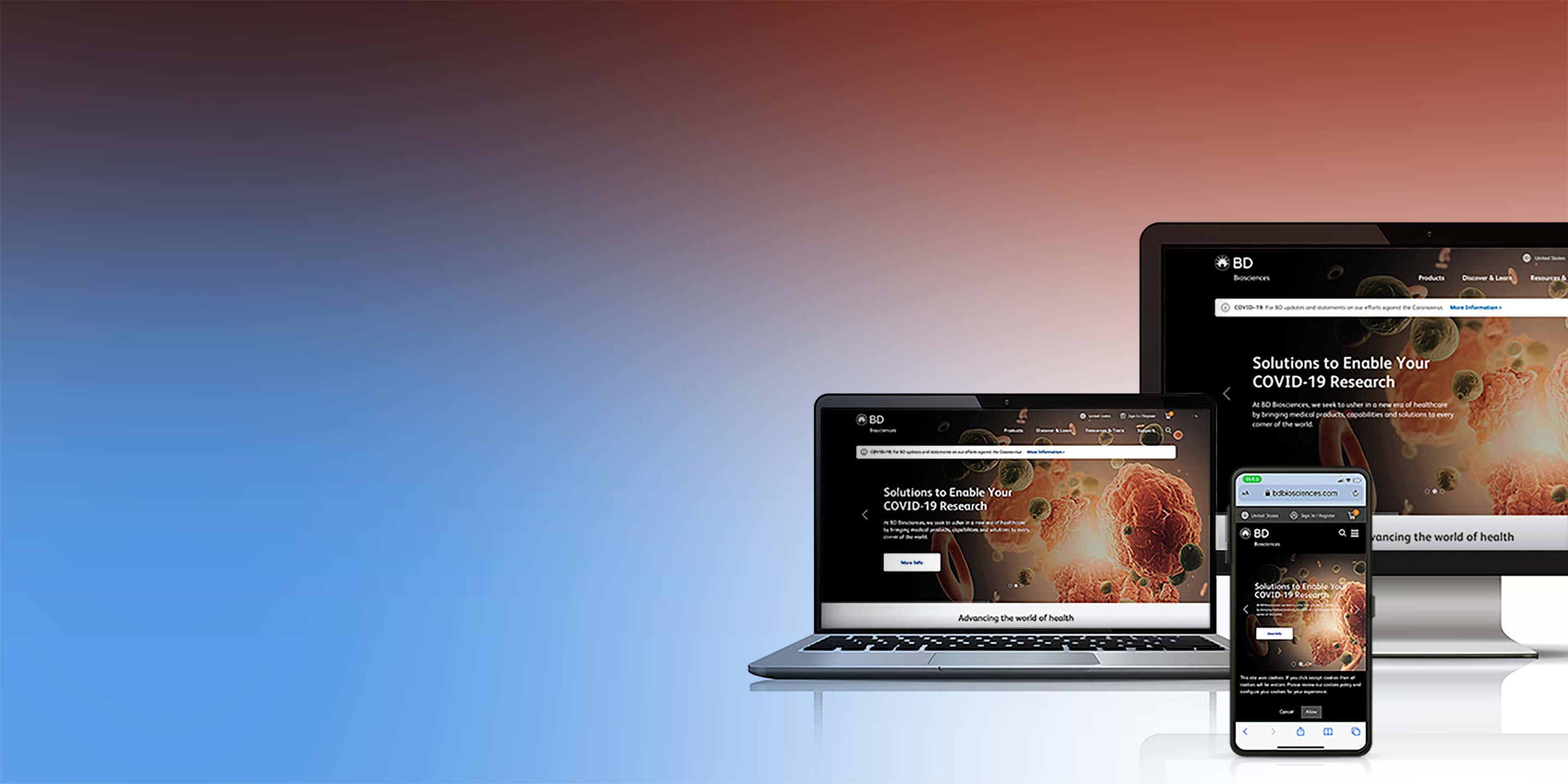 The Future Is Now: Welcome to Your New Online Experience
A Redesigned Web Experience Optimized For You
Over the past couple of years, we've listened to what you have to say and have created a site with intuitive navigation, a quick quote requesting experience, and a look and feel that we believe you will love.
 
We have also improved the ability to find products and research applications so you can quickly locate the right reagent, instrument or software solution needed to get your work done more efficiently.


Welcome to your new BD Bioscience experience
Smoother engagement, optimized navigation, improved search and more education tools. Your journey to advancing the world of health™ has begun.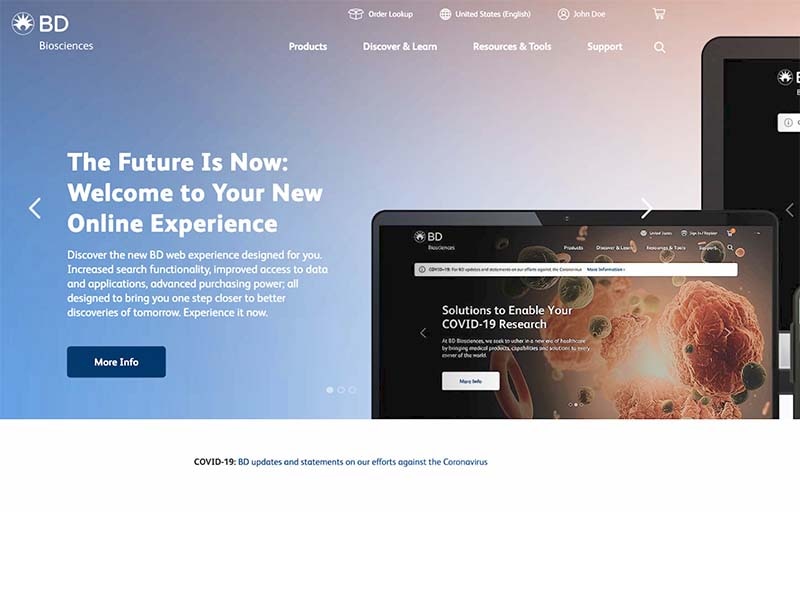 Introducing the BD eQuote Request Solution
This intuitive online quote-request solution is designed to simplify the purchase of BD Biosciences clinical single-cell multiomics and research reagents for a more personalized buying experience. Watch the video to learn more.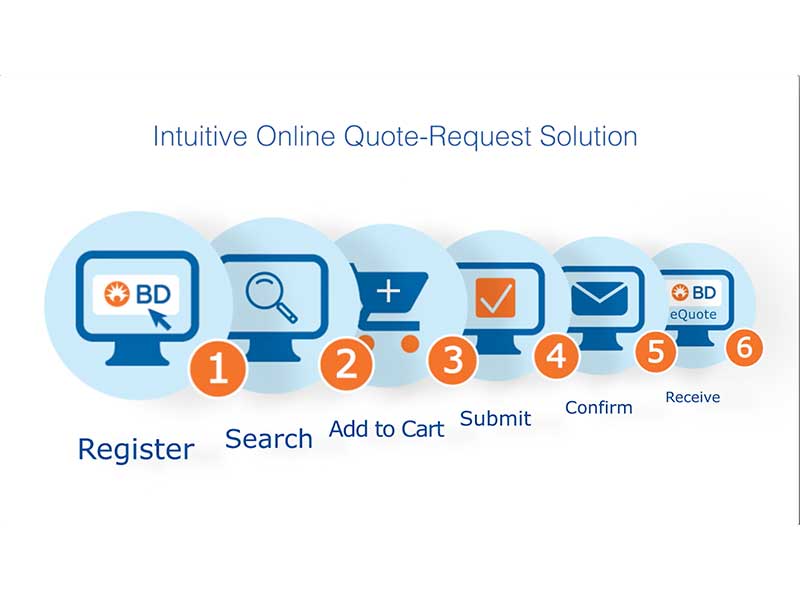 Report a Site Issue
This form is intended to help us improve our website experience. For other support, please visit our Contact Us page.
Successfully submitted.