You are now leaving the BD Biosciences website. The site you are about to visit is operated by a third party. The link to this site neither makes nor implies any representation or warranty for any products or services offered on a third-party site and is intended only to enable convenient access to the third-party site and for no other purpose. Do you want to continue?
Old Browser
For the best web browsing experience, please use Chrome, Safari or Firefox, minimum versions 77.0.3865, 12.1.2 and 68, respectively.

Combining our domain expertise in immunology, flow cytometry and reagent manufacturing, BD Biosciences works as your partner to develop and deliver custom solutions specific to your research needs. We offer a wide range of custom products and services that leverage our high-quality reagents (human and mouse) as well as workflow tools and assay solutions to enable scientific discovery. In addition to the products and services listed below, we are always interested in exploring new opportunities for partnership. 
Custom Conjugates and Reagents for Flow Cytometry
We enable deeper insights at the single-cell level by leveraging our reagent portfolio of BD Horizon Brilliant™ Dyes and delivering high-parameter reagent solutions for the BD FACSymphony™ Cell Analyzer. We also offer conjugation of any fluorescent dye to any antibody within the BD Biosciences portfolio or to customer-provided antibodies. 
Learn More
Custom Multicolor Panels for Flow Cytometry
Contract manufacturing of performance-optimized, ready-to-use multicolor panels for flow cytometry–based immunophenotyping and cell analysis. 
Learn More
Bulk Reagents
Bulk quantities of antibodies or reagents from the BD catalog are available with custom packaging. In addition, we offer contract manufacturing, custom assay development and assay services. 
Learn More
Custom BD® AbSeq Reagents
Custom BD® AbSeq Reagents are available to enable multiomic (protein and mRNA) analysis of single cells. 
Learn More
Additional Custom Products and Services
Contract manufacturing, custom assay development and assay services. 
Learn More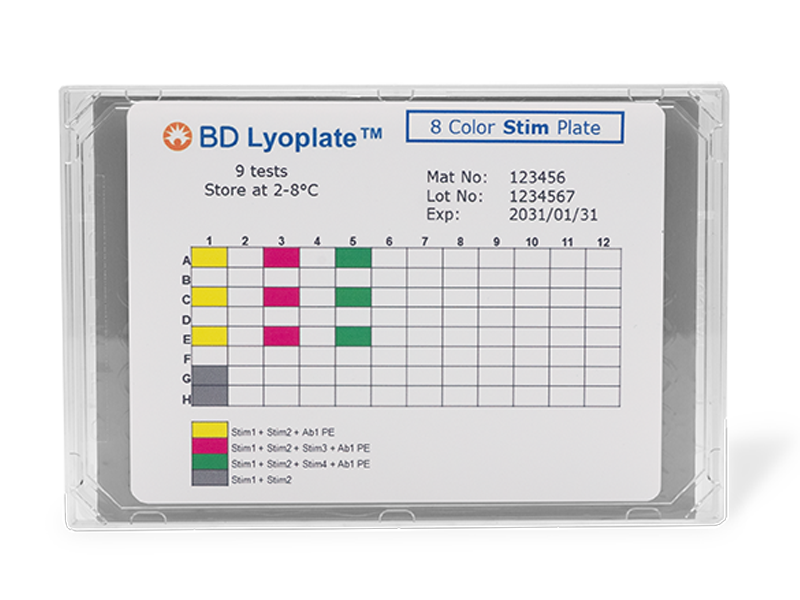 Report a Site Issue
This form is intended to help us improve our website experience. For other support, please visit our Contact Us page.
Successfully submitted.