You are now leaving the BD Biosciences website. The site you are about to visit is operated by a third party. The link to this site neither makes nor implies any representation or warranty for any products or services offered on a third-party site and is intended only to enable convenient access to the third-party site and for no other purpose. Do you want to continue?
Old Browser
For the best web browsing experience, please use Chrome, Safari or Firefox, minimum versions 77.0.3865, 12.1.2 and 68, respectively.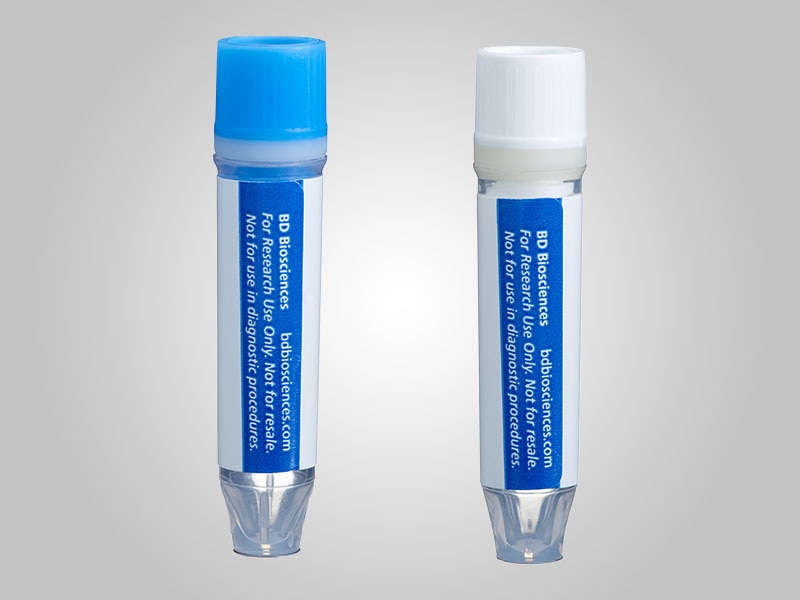 FEATURES
The BD® AbSeq Assay provides enhanced cell type identification and high-dimensional protein profiling
The assay:
Elucidates complex biological systems with distinct clustering of different cell subsets
Enables interrogation of tens to hundreds of cell-surface protein markers in a single experiment
Integrates seamlessly with a catalog of RNA assays—whole transcriptome analyses, targeted RNA assays, TCR and BCR profiling and multiplexing—to serve as a single multiomics solution
Provides a broad range of specificities, all part of a validated BD antibody portfolio
Is designed for use with the BD Rhapsody™ Single-Cell Analysis Systems
Provides customer-friendly analyses through integration with the BD Rhapsody™ System's bioinformatics pipeline
Eliminates the need to split rare or small samples for different assays by virtue of simultaneous mRNA and protein capture

The BD® AbSeq Assay enables simultaneous measurement of surface proteins and mRNA expression, facilitating the identification of distinct subsets of regulatory T cells
Detect up to 100 different cell surface markers using the BD® AbSeq Assay with high confidence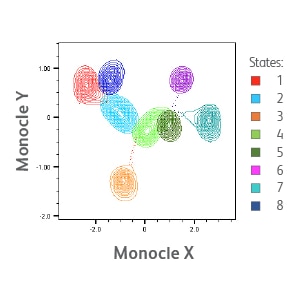 The BD® AbSeq Assay facilitates identification of specific changes in the myeloid cells of high-fat diet (HFD) mice.

Single-cell AbSeq and targeted mRNA-Seq analyses of myeloid cell populations localized in adipose tissue from control and HFD mice. t-SNE visualization of differences in expression of Adgre1 (encodes F4/80) gene expression and CD11c protein expression (identified via AbSeq) in different cell clusters of myeloid cells from the adipose tissue of HFD mouse.
The BD® AbSeq Assay enables expression analysis of CD11c and CD5 markers in chronic lymphocytic leukemia (CLL) samples.
Multiomic analysis of CLL samples and healthy donors. t-SNE clustering of healthy and CLL patient samples using mRNA or surface protein only or a combination of both. Expression of key cell surface markers identified by the BD® AbSeq Assay in both healthy and CLL samples.
Multiomic assay using BD® AbSeq Conjugates provides more defined clustering of peripheral blood mononuclear cells

t-SNE clustering of PBMCs using mRNA or multiomic data. A, B. t-SNE coordinates are calculated for all PBMCs based on mRNA data only. Cells are colored based on cell type. C, D. Same coordinates as in A and B, but only T-cell subsets are displayed. Markers used for cell-type definition (protein data used for all markers except FcγRIIIa, for which mRNA data were used)—CD4 T-cells: CD3+CD4+; CD8 T-cells: CD3+CD8+; γδ T-cells: CD3+TCRγδ+; B cells: CD19+; Monocytes: CD14+; NK cells: CD3-CD45RA+ FcγRIIIA-high.

Report a Site Issue
This form is intended to help us improve our website experience. For other support, please visit our Contact Us page.
Successfully submitted.