You are now leaving the BD Biosciences website. The site you are about to visit is operated by a third party. The link to this site neither makes nor implies any representation or warranty for any products or services offered on a third-party site and is intended only to enable convenient access to the third-party site and for no other purpose. Do you want to continue?
Old Browser
For the best web browsing experience, please use Chrome, Safari or Firefox, minimum versions 77.0.3865, 12.1.2 and 68, respectively.
Please Note
This page has been recently translated and is available in French now.
This product is the replacement for [564778].
BUV737 Mouse Anti-Human ICOS (CD278)
Clone DX29
(RUO)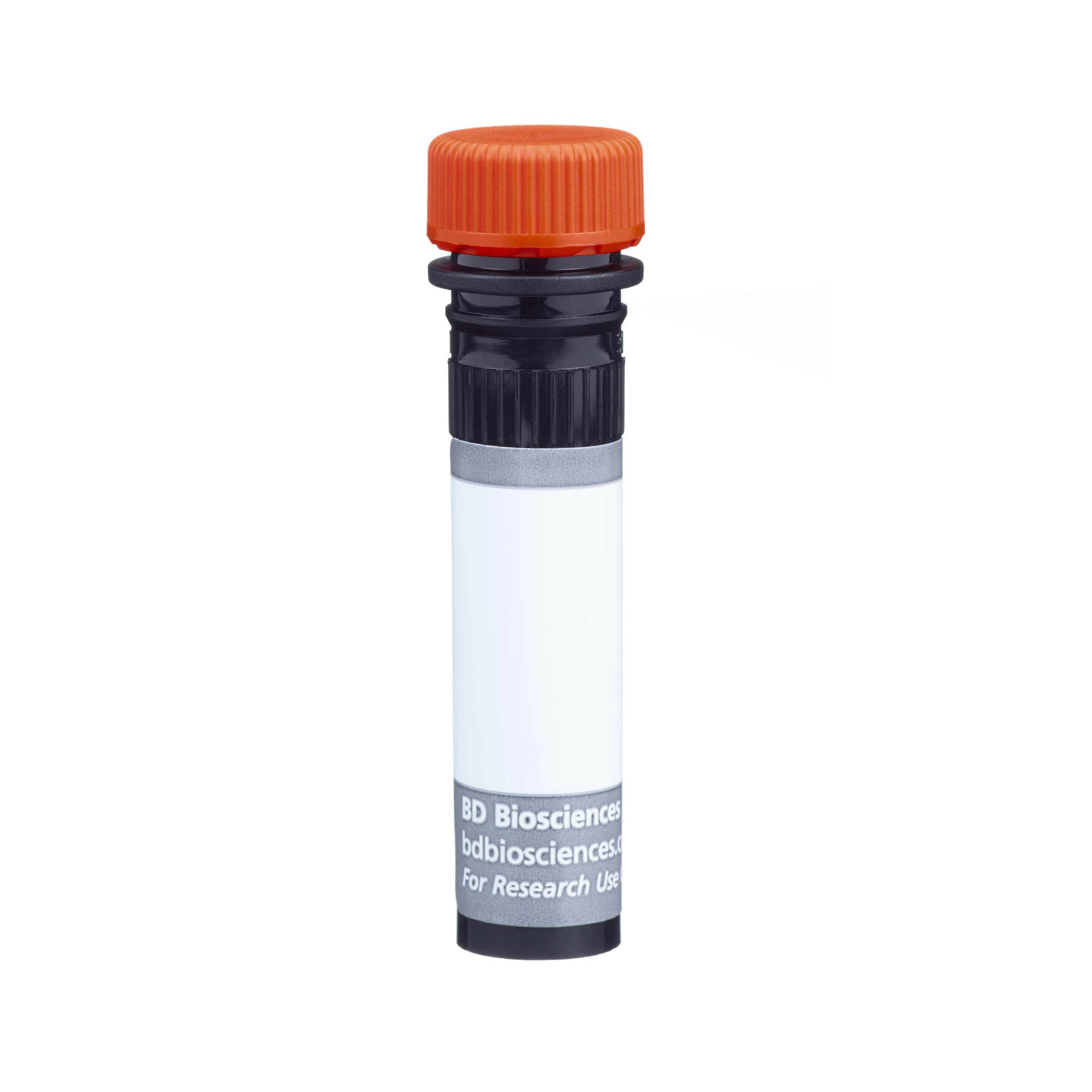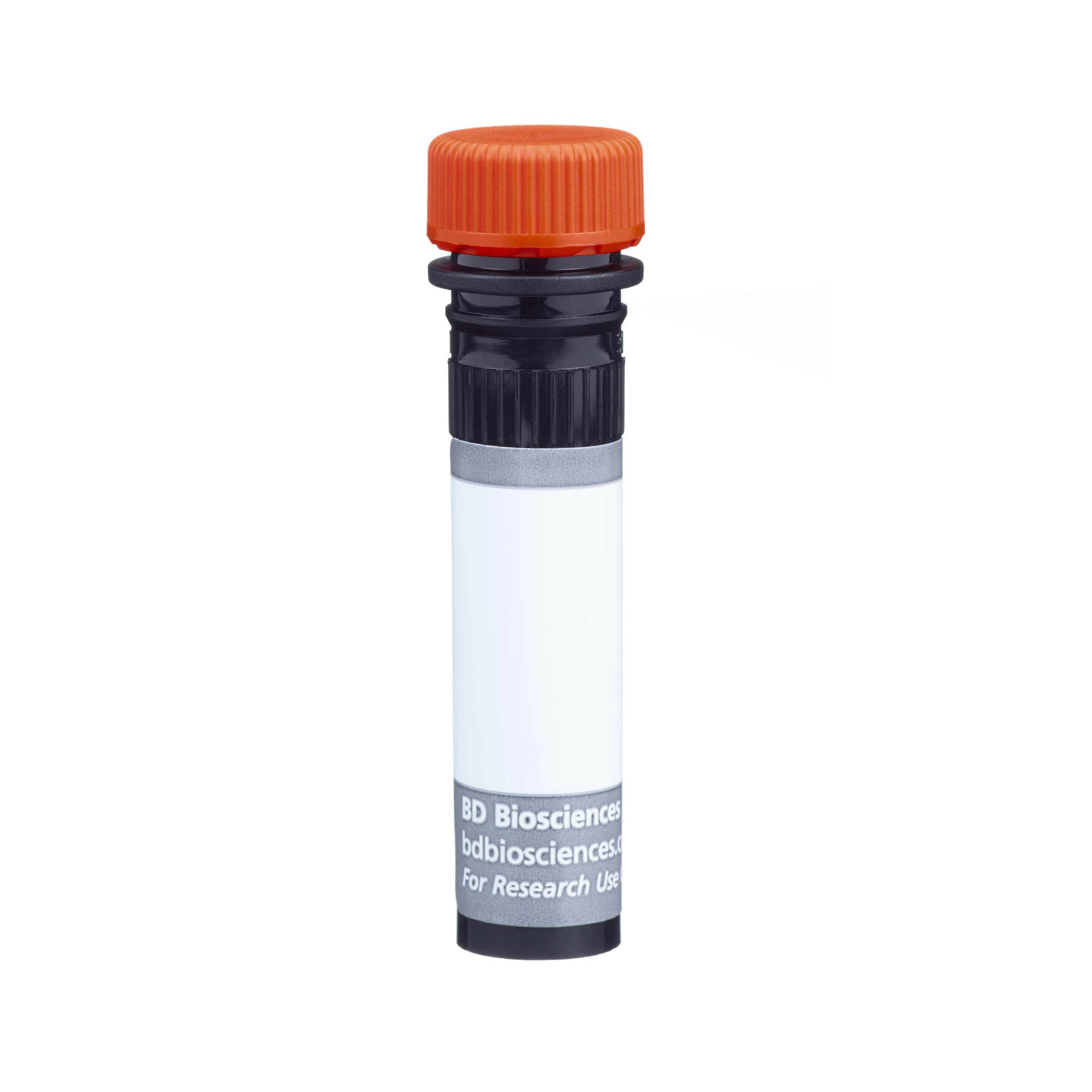 Regulatory Status Legend
RUO
For Research Use Only. Not for use in diagnostic or therapeutic procedures.
RUO (GMP)
For Research Use Only. Not for use in diagnostic or therapeutic procedures. Although not required, these products are manufactured in accordance with Good Manufacturing Practices
GPR
General Purpose Reagent
IVD
For In Vitro Diagnostic Use
ASR
Analyte Specific Reagent. Analytical and performance characteristics are not established.
Any use of products other than the permitted use without the express written authorization of Becton, Dickinson and Company is strictly prohibited.
Product Details
ICOS; DX-29; H4; Inducible T-cell costimulator; AILIM; CVID1
Human (Tested in Development)
Flow cytometry (Qualified)
Aqueous buffered solution containing ≤0.09% sodium azide.
Preparation And Storage
Store undiluted at 4°C and protected from prolonged exposure to light. Do not freeze. The monoclonal antibody was purified from tissue culture supernatant or ascites by affinity chromatography. The antibody was conjugated with BD Horizon BUV737 under optimal conditions that minimize unconjugated dye and antibody.
Recommended Assay Procedures
For optimal and reproducible results, BD Horizon Brilliant Stain Buffer should be used anytime two or more BD Horizon Brilliant dyes (including BD OptiBuild Brilliant reagents) are used in the same experiment.  Fluorescent dye interactions may cause staining artifacts which may affect data interpretation.  The BD Horizon Brilliant Stain Buffer was designed to minimize these interactions.  More information can be found in the Technical Data Sheet of the BD Horizon Brilliant Stain Buffer (Cat. No. 563794).
Product Notices
This antibody was developed for use in flow cytometry.
The production process underwent stringent testing and validation to assure that it generates a high-quality conjugate with consistent performance and specific binding activity. However, verification testing has not been performed on all conjugate lots.
Researchers should determine the optimal concentration of this reagent for their individual applications.
An isotype control should be used at the same concentration as the antibody of interest.
Caution: Sodium azide yields highly toxic hydrazoic acid under acidic conditions. Dilute azide compounds in running water before discarding to avoid accumulation of potentially explosive deposits in plumbing.
For fluorochrome spectra and suitable instrument settings, please refer to our Multicolor Flow Cytometry web page at www.bdbiosciences.com/colors.
Please refer to www.bdbiosciences.com/us/s/resources for technical protocols.
BD Horizon Brilliant Stain Buffer is covered by one or more of the following US patents: 8,110,673; 8,158,444; 8,575,303; 8,354,239.
BD Horizon Brilliant Ultraviolet 737 is covered by one or more of the following US patents: 8,110,673; 8,158,444; 8,227,187; 8,575,303; 8,354,239.
749665 Rev. 3
Antibody Details
DX29
The DX29 monoclonal antibody specifically binds to human CD278, which is also known as Inducible Costimulator (ICOS) or Inducible T-cell Costimulator. ICOS is a homodimeric type I transmembrane glycoprotein with an approximate molecular weight of 50-60 kDa. It is a member of the CD28 family and is highly expressed on activated T cells. CD278 is the receptor for ICOS-ligand (also known as, CD275, B7-H2, B7RP-1, or LICOS). Like CD28, ICOS can provide a costimulatory signal for T cell activation, proliferation and cytokine production. It is not expressed on resting or activated B cells, monocytes, NK cells, granulocytes, dendritic cells or platelets. Unlike the constitutively expressed CD28, ICOS is de novo expressed upon cellular activation. Reports describe similarities between CD28 and ICOS in T cell activation, such as the costimulation of cytokine production. However, it has been suggested that ICOS may play a greater role in IL-10 production. In the presence of IL-10, purified recombinant human ICOS protein significantly increased in vitro B cell growth stimulated by pokeweed mitogen (PWM) and enhanced production of IgG.
The antibody was conjugated to BD Horizon™ BUV737 which is part of the BD Horizon Brilliant™ Ultraviolet family of dyes. This dye is a tandem fluorochrome of BD Horizon BUV395 with an Ex Max of 348-nm and an acceptor dye with an Em Max at 737-nm. BD Horizon Brilliant BUV737 can be excited by the ultraviolet laser (355 nm) and detected with a 740/35 filter.  Due to the excitation of the acceptor dye by other laser lines, there may be significant spillover into channels detecting Alexa Fluor® 700-like dyes (eg, 712/20-nm filter).
Due to spectral differences between labeled cells and beads, using BD™ CompBeads can result in incorrect spillover values when used with BD Horizon BUV737 reagents. Therefore, the use of BD CompBeads or BD CompBeads Plus to determine spillover values for these reagents is not recommended. Different BUV737 reagents (eg, CD4 vs. CD45) can have slightly different fluorescence spillover therefore, it may also be necessary to use clone specific compensation controls when using these reagents.
749665 Rev. 3
Format Details
BUV737
The BD Horizon Brilliant™ Ultraviolet 737 (BUV737) Dye is part of the BD Horizon Brilliant™ Ultraviolet family of dyes. This tandem fluorochrome is comprised of a BUV395 donor with an excitation maximum (Ex Max) of 350-nm and an acceptor dye with an emission maximum (Em Max) at 735-nm. BUV737, driven by BD innovation, is designed to be excited by the ultraviolet laser (355-nm) and detected using an optical filter centered near 740-nm (e.g., 740/35 bandpass filter). The acceptor dye can be excited by the Red (628–640nm) laser resulting in cross-laser excitation and fluorescence spillover. Please ensure that your instrument's configurations (lasers and optical filters) are appropriate for this dye.

749665 Rev.3
Citations & References
Development References (7)
Aicher A, Hayden-Ledbetter M, Brady WA, et al. Characterization of human inducible costimulator ligand expression and function. J Immunol. 2000; 164(9):4689-4696. (Biology).

View Reference

Dong C, Nurieva RI. Regulation of immune and autoimmune responses by ICOS. J Autoimmun. 2003; 21(3):255-260. (Biology).

View Reference

Fos C, Salles A, Lang V, et al. ICOS ligation recruits the p50alpha PI3K regulatory subunit to the immunological synapse. J Immunol. 2008; 181(3):1969-1977. (Clone-specific).

View Reference

Kallinich T, Beier KC, Gelfand EW, Kroczek RA, Hamelmann E. Co-stimulatory molecules as potential targets for therapeutic intervention in allergic airway disease. Clin Exp Allergy. 2005; 35(12):1521-1534. (Biology).

View Reference

Okamoto N, Tezuka K, Kato M, Abe R, Tsuji T. PI3-kinase and MAP-kinase signaling cascades in AILIM/ICOS- and CD28-costimulated T-cells have distinct functions between cell proliferation and IL-10 production. Biochem Biophys Res Commun. 2003; 310(3):691-702. (Biology).

View Reference

Sakamoto S, Tezuka K, Tsuji T, Hori N, Tamatani T. AILIM/ICOS: its expression and functional analysis with monoclonal antibodies. Hybrid Hybridomics. 2001; 20(5-6):293-303. (Biology).

View Reference

Witsch EJ, Peiser M, Hutloff A, et al. ICOS and CD28 reversely regulate IL-10 on re-activation of human effector T cells with mature dendritic cells. Eur J Immunol. 2002; 32(9):2680-2686. (Biology).

View Reference
View All (7)
View Less
749665 Rev. 3
Please refer to Support Documents for Quality Certificates
Global - Refer to manufacturer's instructions for use and related User Manuals and Technical data sheets before using this products as described
Comparisons, where applicable, are made against older BD Technology, manual methods or are general performance claims.  Comparisons are not made against non-BD technologies, unless otherwise noted.
Report a Site Issue
---
This form is intended to help us improve our website experience. For other support, please visit our Contact Us page.
Form Submitted Successfully